The EU must support the democratic transition of Burkina Faso to a stable civilian led government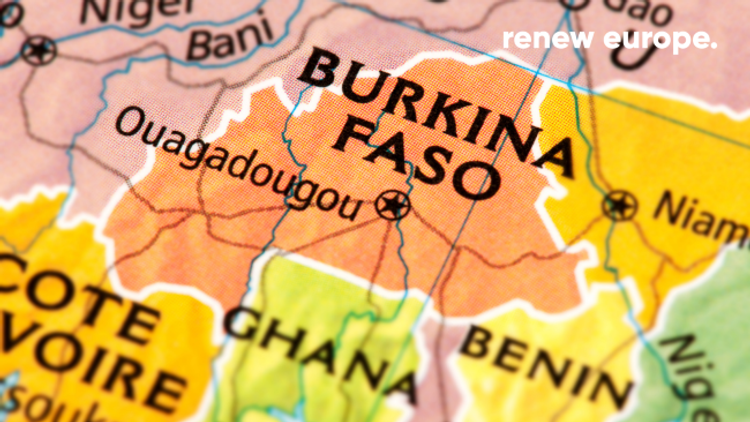 The Renew Europe Group in the European Parliament condemns the military coup in Burkina Faso and any other attempt to take over a government by the force of arms and call for the unconditional release of former President Kaboré and any other political prisoners. Burkina Faso must return to constitutional order as soon as possible, and realize the concrete promises it has set out to achieve this.
An urgency resolution today debated in plenary and initiated by our political group, calls on the international community and the EU to continue working closely with the Burkinabe authorities to ensure a timely and democratic transition to a civilian led government. The international community must stand by to lend its support where possible, as long as Burkina Faso stands up to its international and domestic obligations.
It is the primary responsibility of the authorities of Burkina Faso to ensure security in its territory and protect its population with respect for the rule of law, human rights and international humanitarian law.
We also demand independent, impartial and internationally monitored investigations to ensure accountability for all unlawful killings and to bring those responsible to justice in fair trials. At the same time, our MEPs advise the Burkinabe authorities against using private military companies, in particular the Wagner Group, to train their army or attain stability. Renew Europe continues to believe that the activities of the Wagner Group run counter to the objectives of achieving peace, stability and security in the region.
Renew Europe MEP, Jan-Christoph Oetjen (FDP, Germany), who negotiated the resolution on Burkina Faso on behalf of our political group, said:
"Burkina Faso is starting a new chapter. Violence is never the answer, but the current government has shown the willingness and potential to return to constitutional order as soon as possible. The people of Burkina Faso need security and a stable government to resume their lives, up-rooted by incessant terrorism. We should tread with care and hold Burkina Faso up to their international obligations, but stand ready to support the Burkinabe people in this journey to return to constitutional order and democracy."