Renewed EU-Africa partnership: we now have the basis to move forward on an equal footing, says Renew Europe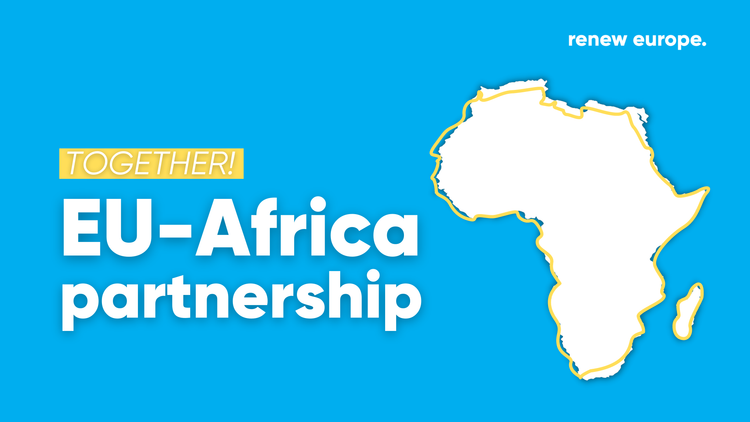 Over the past two days, EU and African Union leaders have met in Brussels. Postponed several times due to the pandemic, the EU-AU summit finally took place. Renew Europe welcomes the conclusions of the EU-AU summit. It is a platform for cooperation between the two continents and both sides have put constructive dialogue at the heart of this meeting. We must keep on going that way!
Renew Europe welcomes the announcement of an Africa-Europe Investment Package of at least €150 billion. This Package is an opportunity to boost sustainable investments and to support digital and energy transitions, health and education systems and to fight climate change.
We need to promote better access to healthcare and, most notably, a better and fairer access to vaccines in Africa. Currently, only 12% of the African population is fully vaccinated compared to 81,4% of Europeans. Therefore, we welcome the European and African ambition to ensure a fair and equitable access to vaccines. The EU is the first region to export vaccines to other continents. Africa is the main beneficiary. We can be proud but we must continue to do more.
Our group welcomes the conclusions on the need to cooperate more and more effectively to address various challenges such as migration, trade and security and peace in Africa. There is no stability without security; there is no progress without stability.
We have the key to build a stronger and more strategic partnership with a sense of belonging and inclusivity.
Chrysoula Zacharopoulou, Renew Europe MEP, vice-chair of the committee on Development and vice-chair of the COVAX shareholders council declared: "Europe wants a renewed partnership with Africa on health, and this crisis should be a springboard for it. Africa is now building its health sovereignty. Europe is its leading supporter to help strenghtening production capacities, and in particular enabling technology transfers. The success of our renewed partnership is: EU support to African solutions."
Charles Goerens, Renew Europe coordinator in the committee on Development added: "The cooperation announced in the field of health is an essential step towards greater sovereignty for Africa in this area"