International Women's Day: Launch of Simone Veil Platform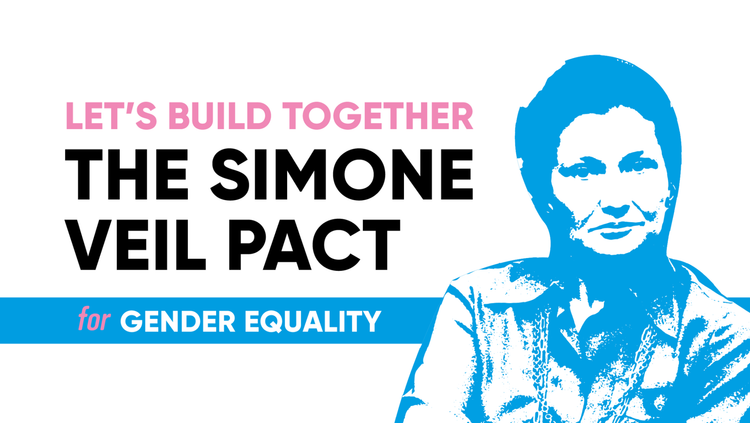 On the occasion of International Women's Day, Renew Europe is today launching a digital platform for the Simone Veil Pact to collect support and signatures for the creation of a Pact that accelerates the fight for gender equality throughout Europe.
The Simone Veil Pact, initiated by Renew Europe, is a pact between signatories to commit to adopting the most progressive measures in women's rights at their level of responsibility. It is named Simone Veil, a women's rights campaigner and ground-breaking politician who symbolises the power of European women.
Stéphane Séjourné, President of Renew Europe, said:
"This International Women's Day takes place in a particularly dark context. The images from Ukraine and our borders remind us of two realities about the fight for women's rights. The first is that women experience specific and structural violence. The second is the fundamental place of women in the front line during crises.
These realities tragically illustrate the absolute moral necessity of the fight for equality between women and men. The Simone Veil Pact has this objective by continually asking Member States to put in place the most advantageous legislative provisions of the area of gender equality."
With this pact, our group wants to push national legislators and local authorities to pledge to implement in their countries the most favourable provisions to strengthen women's rights in Europe.
MEP María Soraya Rodríguez Ramos, Renew Europe's coordinator in the Committee on Women's Rights and Gender Equality, said:
"Our political group has a long and proud history of promoting gender equality. With the Simone Veil Pact, Renew Europe wants to accelerate the fight for the rights of all women and girls at all levels.
Every signature to this petition will bring us one step closer to securing everywhere in the EU women's sexual and reproductive health and rights, ending all forms of violence against women, enhancing women's political representation, and ensuring gender-equal family life and equality at work."
Sign the petition here.