Renew Europe calls for maximized efforts to ease the humanitarian crisis in Ukraine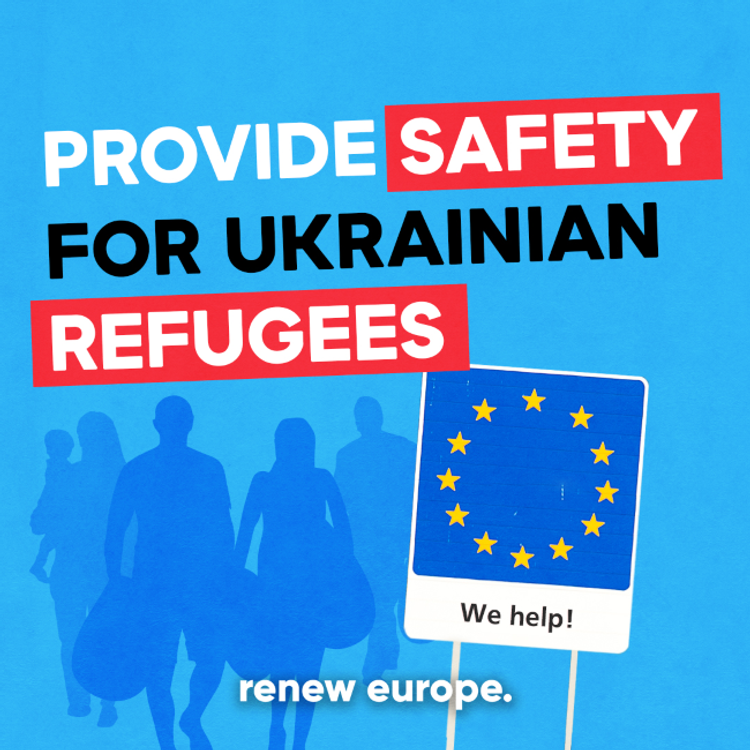 The Renew Europe Group in the European Parliament welcomes today's approval by the European Commission of the assistance and support package to those fleeing war in Ukraine, by directing half a billion euros from the EU budget to deal with the humanitarian situation.
Refugees must be guaranteed safety, security and stability. Renew Europe calls for non-discriminatory access to the EU territory for all persons fleeing war from Ukraine and stresses that categories of persons not covered by the temporary protection status must be granted an equivalent level of protection during their stay in an EU Member State.
During today's plenary debate on the deterioration of the situation of refugees as a consequence of the Russian aggression against Ukraine, Renew Europe MEP, Petras Auštrevičius (Lithuanian Liberal Movement), the European Parliament's standing rapporteur on Belarus and shadow rapporteur on Ukraine, said:
"Putin's war against Ukraine is first and foremost a war against civilians, against women, against children, against all the Ukrainian people. Our solidarity must be translated into real aid actions so that every Ukrainian refugee feels and receives EU support, assistance and protection."
There is an urgent need for temporary ceasefires to allow civilians to flee Putin's attacks. These humanitarian corridors cannot lead to Russia and Belarus, but must lead to safe destinations.
Further, the mobilisation of additional human and material resources of all our EU Agencies in the Member States bordering Ukraine is essential to support national authorities in safeguarding security at our external borders and ensuring dignified reception conditions for refugees.
MEP Sophie in 't Veld (D 66, The Netherlands), Renew Europe Coordinator in the Committee on Civil Liberties, Justice and Home Affairs, added:
"We cannot keep improvising with each refugee crisis. When human beings come to us, seeking refuge, we have to host them. It is a great signal that the Temporary Protection Directive has been triggered for those fleeing Ukraine. Now the Member States need to also finally agree on a future proof and value driven European asylum and migration policy."