Renew Europe proposes new measures in comprehensive plan to respond to Russia's invasion of Ukraine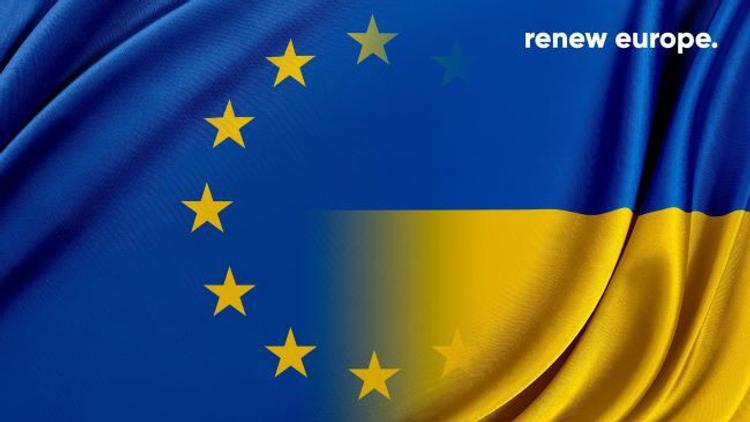 The Renew Europe Group in the European Parliament welcomes all the unprecedented measures being taken so far to respond to the Russian invasion of Ukraine.
Today, we reiterate our previous demands and outline additional proposals with three objectives: to counter Putin's regime, support the Ukrainian people and strengthen our Union.
Ahead of next week's European Council, the President of Renew Europe Group, Stéphane Séjourné, has sent a letter to the four Presidents of the EU Institutions, as well as the High Representative, calling on the EU to increase the financial and economic blockade of Putin and Lukashenka regimes. Moreover, in the short term, the EU should be ready to collectively bear the cost of our solidarity with Ukraine by securing food supply chains and developing compensation scheme for the agricultural sector.
We also call for the creation of a Strategic Autonomy Fund for Europe ("SAFE"), not only to invest in defence capabilities, energy independence, food sovereignty and industrial strategy, but also to help companies, farmers and households cope with the consequences of the war.
President of Renew Europe, Stéphane Séjourné, said:
"Our Union has responded with unity and strength, but there is more we can now do to help end the war in Ukraine and protect citizens and businesses from its consequences. We repeat our call to severely restrict our economic ties with Putin's Russia, including a ban on exports of key technologies as well as other relevant restrictions on imports and investments. In particular, we support a temporary ban on imports of oil and coal as well as a phasing out of imports of gas from Russia as soon as possible. Instead of indirectly financing this war, we want to bring down their economy and contribute to a ceasefire."
"The European Union should mobilise existing programmes, budgetary reserves, cohesion funds, the RFF, revise the MFF as soon as possible and consider new sources of financing to invest collectively in the transition away from imported fossil fuels, strengthen our Union and protect our businesses, farmers and citizens from the consequences of Russia's actions."
Our political group also calls on the European Union to provide a large financial, political and military assistance to Ukraine and its people.
Renew Europe MEP, Nathalie Loiseau (Renaissance Delegation, France), Chair of the Subcommittee on Security and Defence, said:
"The war in Ukraine reminds us of the urgency to increase our defence efforts. We must maximise our support to Ukraine through the European Peace Facility. We have to adopt a robust Strategic Compass which insists on solidarity among Member States in case one is attacked or threatened., provides with efficient and swift responses in crises and prepares for the future. War has come back to Europe and democracies are targeted. The defence of Europe requires more European defence and more cooperation with our true allies."
Our Union must change its orientation and reinforce its toolbox. European sovereignty requires swift actions, decisive reforms and substantial investments. This is the reason why the EU must remain united and reinforce its capacity to act in the longer run.
Renew Europe MEP, Petras Auštrevičius (Lithuanian Liberal Movement), shadow rapporteur on Ukraine, concluded:
"The barbarism and aggression coming from Russia threatens the entire civilised world and peace. The West must do ten times more to support Ukraine politically, financially and militarily. The EU has a duty to help the Ukrainians to overcome the enemy and to rebuild their European state."