Right to repair: A cheaper alternative for consumers with a good impact on the environment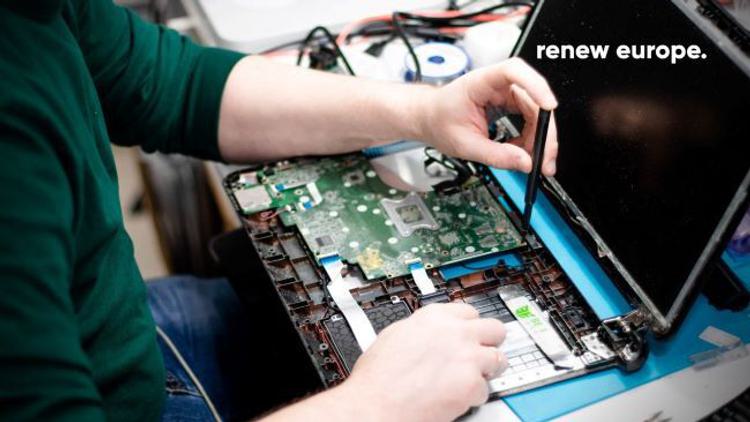 The Renew Europe Group in the European Parliament calls for measures to encourage consumers to use products for longer by repairing defective goods and by purchasing more second-hand and refurbished ones. These could range from a requirement to provide a replacement item during the repair period for specific products, to extended warranties and incentives for those consumers who choose to repair an item.
Today's resolution on the right to repair adopted by the plenary pushes for more sustainable public procurement as well as responsible marketing and advertising. The text also calls for new rules for waste management and the removal of legal obstacles that prevent repair, resale, and reuse.
Renew Europe Group's Vice-President, Morten Løkkegaard (Venstre, Denmark), shadow rapporteur on the resolution, said:
"The EU needs to boost the circular economy, especially for products. Both European citizens and businesses will benefit from a bigger focus on the circular economy. Renew Europe will fight for a general demand to use resources in the best and most efficient way possible. We also have to improve our use of data to prolong the life of products and develop possibilities for repairing. The important thing is that these EU demands take into consideration that every product is different, and, therefore, we have to avoid too general demands, which negatively distorts global competition for European business."
MEP, Dita Charanzová (ANO, Czech Republic), Vice-President of the European Parliament and Renew Europe Group's coordinator in the Committee on Internal Market and Consumer Protection (IMCO), added:
"The days of a throwaway society have passed. The European Parliament supports better product reparability and a consumer's right to repair. That's what our consumers have been calling for during the last years. However this should not lead to higher prices for businesses and in turn, for consumers. Instead, it must incentivise manufacturers over time to adopt new business models, which are a win-win for consumers and the environment."