Digital Services Act: Deal ensures big tech players "cannot act as independent digital islands"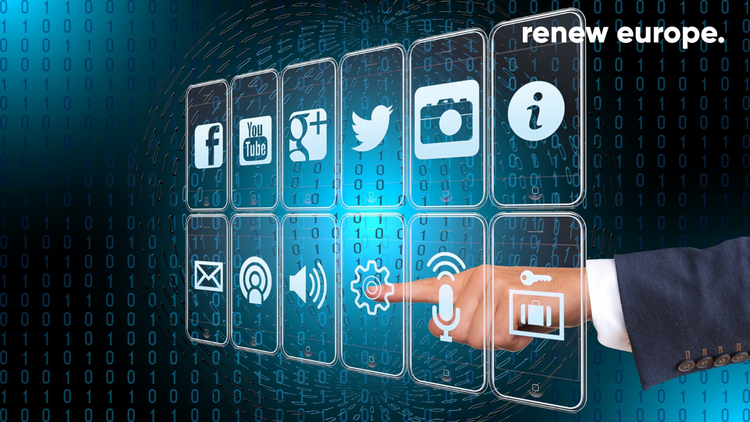 The Renew Europe Group in the European Parliament welcomes today's deal on a Digital Services Act, a binding EU-wide set of obligations applicable to all digital services.
One of our political Group's priorities was to defend the freedom and openness of the internet for all users and businesses, while improving citizens' online rights and their safety. We fought to have a fairer internet where fundamental rights are respected, without overburdening SMEs.
Big tech players need to become more transparent, more accessible to all users and to offer an informed choice for consumers while ensuring their online safety. The DSA will also tackle the problem of the lack of removal of illegal content and false flagging of content by creating a better system to fight against these practices. It will also contribute to reduce disinformation, more important than ever in light of the Russian aggression against Ukraine.
MEP, Dita CHARANZOVÁ (ANO, Czech Republic), Vice-President of the European Parliament and Renew Europe Group's rapporteur on Digital Services Act, said:
"It was a long and hard negotiation. But today with the DSA, the internet will be a fairer, safer and more accessible place for all users. It has now been eight years since I started to call for measures, long before we had this proposal, but finally we got there. This will help fight the worst of the internet, while giving our citizens more rights and protections. It's a great moment for Europe, which will become the first continent to set up such rules."
"Google, Facebook and other large online platforms will have to act to better protect their users. Europe has made clear that they cannot act as independent digital islands. They play an important role in our societies and they must take more responsibilities and be more transparent. We want innovation, we want digital growth, we want to keep freedom of expression on-line but we also want an internet that is the best of us, not the worst."