'Re-Power EU' Plan is a roadmap to ensure EU´s climate neutrality and energy independence from Russia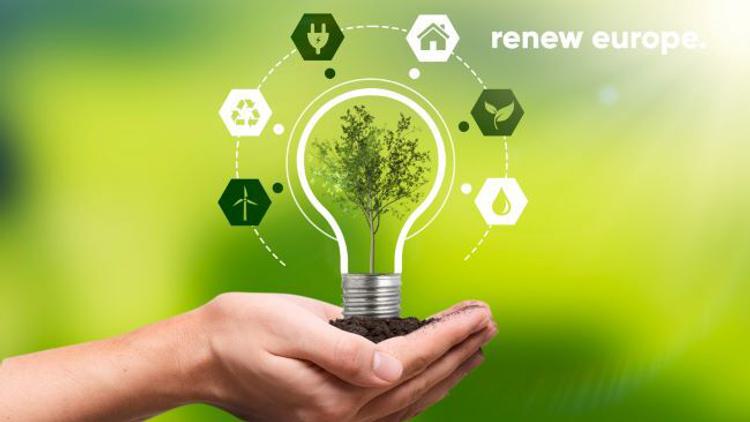 The Renew Europe Group welcomes the new set of RePowerEU legislative proposals announced today by the European Commission, which aims to launch a joint European action for more affordable, secure and sustainable energy, essential both to speed up the green transition and to ensure the EU's energy independence from all Russian energy imports.
Leading the path to an era of green energy at affordable prices requires accelerating the deployment of renewables. In this regard, our political group embraces the Commission's initiative intended to speed up renewables permits and grid infrastructure improvements. Likewise, Renew Europe advocates for stepping up efforts to achieve the energy efficiency goals.
The European green transition must leave no one behind. To achieve this, Renew Europe fully supports an ambitious implementation of the Social Climate Fund, a key EU instrument to support vulnerable households, transport users and micro-enterprises to cope with the consequences of increasing energy costs and fuel prices, thus lifting citizens out of energy poverty.
Finally, as far as supply is concerned, Renew Europe appreciates the Commission's proposal to increase gas storage for next winter and calls for a concrete 10-year plan for Europe to achieve full security of energy supply, its diversification and independence. This plan should include clear short and medium term milestones, aiming at full independency from all Russian energy imports no later than 2027.
MEP Morten Petersen (Det Radikale Venstre, Denmark), Vice-Chair of the Committee on Industry, Research and Energy (ITRE), said:
"There is simply no time to argue back and forth over the importance of EU's energy independence from Russia, while remaining on track with our climate goals. The Commission's REPowerEU plan addresses the issue at its roots, and demonstrates the kind of action and hard political priorities we need; go-to areas for the deployment of renewable energy, faster permit-granting processes, coordination at EU level. We need to meet our green deal goals, and we need to stop sponsoring Putin's war".
MEP Christophe Grudler (Mouvement Démocrate, France), Renew Europe's Shadow on Renewable Energy Directive, declared:
"This new set of proposals was more than necessary to strengthen our independence from the Russian imports and the achievement of our EU Green Deal. It shows that the EU's energy transition goes hand in hand with our security of supply, with a more ambitious target for renewable energy accompanied with long-awaited regulatory measures. I am particularly thinking of the measures dedicated to the deployment of a resilient renewable hydrogen market. Let's get ready now to reinforce our energy autonomy".