Tackling the rising cost of living demands an ambitious economic and social roadmap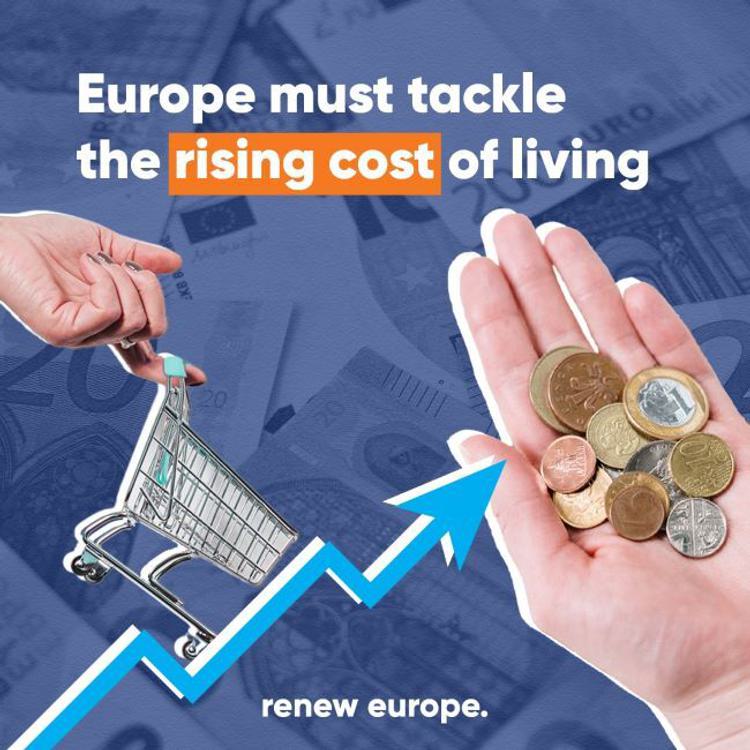 During today's plenary debate on EU initiatives to address the rising cost of living, including the implementation of the European Pillar of Social Rights, the Renew Europe Group in the European Parliament called on the Commission and the Council to act in order to mitigate the impact of unrelenting inflationary pressures, arising from the war in Ukraine, on all social groups at risk.
Inflation in the euro area reached 8.1% in May, the highest level ever recorded since the creation of the euro, according to Eurostat. Increasing energy, fuel and food prices hits the purchasing power of households and reduces the competitiveness of companies and industry. That's why our political Group calls for contingency plans, at national and European level, to implement anti-crisis measures to tackle inequalities in the labour market, energy poverty and food scarcity, while building up social resilience.
Likewise, Renew Europe has recalled the importance to complete our Economic and Monetary Union to enable the European Central Bank and the European institutions as a whole to respond much more quickly, effectively and with greater certainty to the risks of future crises.
MEP Luis Garicano (Ciudadanos, Spain), Renew Europe Vice-President and coordinator on Economic and Monetary Affairs committee (ECON), stated:
"The main tool we have to fight the increasing cost of living is our Central Bank, but the ECB is unable to act while our economic and monetary union is so incomplete. We can't continue having a monetary union that is in danger in every crisis. If we don't complete the monetary union, the euro won't survive".
MEP Dragoș Pîslaru (REPER, Romania), Chair of the Committee on Employment and Social Affairs (EMPL), added:
"Spraying helicopter money is not enough. Solving the challenge of the increasing cost of living needs sustainable reforms and investments, unleashing the potential of the green and digital revolutions, while building social resilience. Now, more than ever, this is high time to invest in people through education, skills development, entrepreneurial access and enabling opportunities, especially for our children and youth. We need the next generations to believe in Europe and help with its renewal, and for that we need to open Europe for their involvement and active participation".