Renew Europe calls for a 'European energy shield' to protect households and businesses from the global energy crisis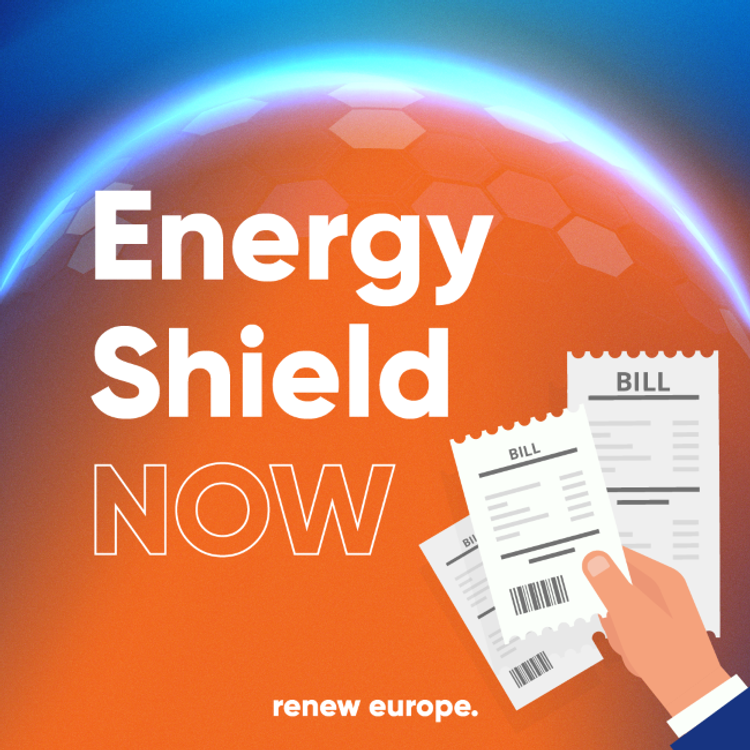 The Renew Europe group in the European Parliament has today outlined a bold plan for European action to tackle the rising costs of energy, triggered by Vladimir Putin's despicable invasion of Ukraine and his weaponisation of global energy supplies. Renew Europe calls for urgent measures to protect businesses and consumers, creating a European 'energy shield' to tackle energy poverty and safeguard the European economy.
We urge the European Council and the European Commission to double down on the transition to renewable energy sources, which will create new jobs and help to tackle the climate change emergency that was so visible to millions of Europeans this summer. Advancing Europe's strategic autonomy, to ensure food security and increase the independence of our supply chains is a priority for Renew Europe.
In a letter to European Commission President, Ursula von der Leyen, Stéphane Séjourné issued a call for decisive and coordinated action, including:
An emergency mechanism to redirect the windfall profits to consumers and businesses;
A price cap on gas imports from Russia;
Solidarity guarantees for this winter; for households in particular and the most vulnerable and those at risk of poverty;
EU wide information campaigns to reduce demand and improve energy efficiency.
Massive investment in the green transition;
Strategic autonomy. Reducing all those dependencies that could otherwise be turned into geopolitical weapons against us;
A more comprehensive framework to strengthen our raw materials value chain;
A specific action plan on food security with the aim to increase the resilience and sustainability of the food supply;
A specific and legally-binding European legislation on adaptation to climate change.
Renew Europe calls for decisive steps to be agreed at this Friday's meeting of Energy ministers, in full respect of the European Parliament's role, on both immediate and longer-term actions.
Stéphane Séjourné, President of Renew Europe, said:
'We are acutely aware of the anxiety that millions of Europeans face, with rising prices fuelled by Putin's invasion of Ukraine and a summer that showed the true consequences of the climate emergency. We want an energy shield at the European level to protect business and consumers, who cannot be left to pick up the bill for geopolitical events beyond their control.'
'Only a common European approach will deliver strategic autonomy, ensure solidarity and deliver the green transition we need to transform our economies. No options should be off the table. We must show that we are stronger together as Europeans tackling energy prices, climate change and the cost of living crisis.'