Renew Europe urges a joint European approach to tackle extreme weather phenomena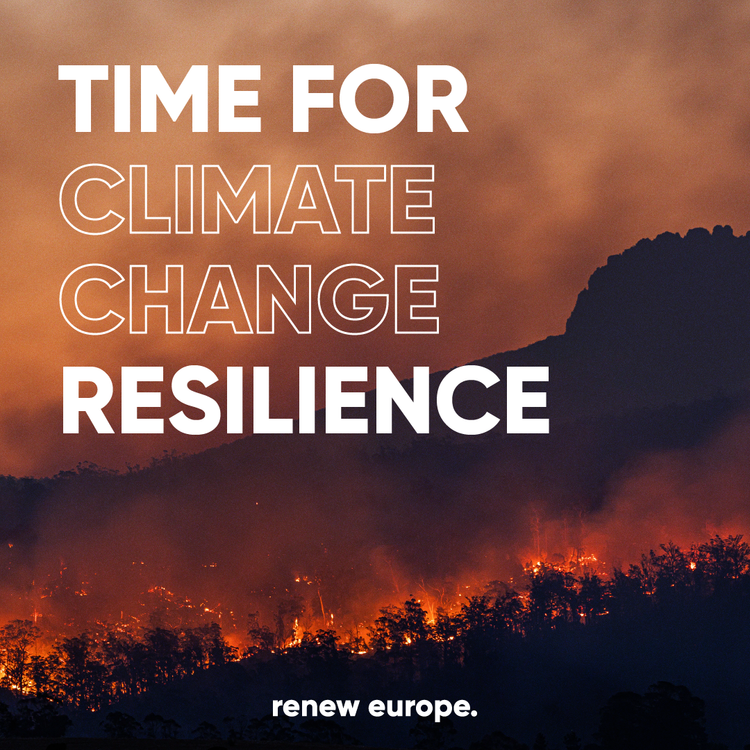 This summer in Europe will be marked by ever-shattering heat records, numerous forest fires and persistent periods of drought all over Europe. Increasing in volume and magnitude, extreme weather phenomena, such as floods, storms, heat and drought are unfortunately becoming the new normal.
Climate change makes extreme weather increasingly frequent and more intense, causing unprecedented damage to our economy and crop yields, jeopardising safety while making forests, national parks and ecosystems extremely vulnerable.
Coordinated action at the European level is needed. Therefore, Renew Europe welcomes today's vote in plenary of a joint motion of resolution in which the European Parliament calls for a focused and comprehensive European response and resilience package in natural disaster response. Deploying adequate mechanisms and resources at European level to deal with water shortages, forest fires and natural disasters are appropriate to make people, nature and society more resilient to climate disasters.
Irène Tolleret (Liste Renaissance, FR), says:
"I welcome European solidarity and mutual assistance between Member States. However, climate change exposes us to a higher risk of fire in Europe. 7 out of 10 fires are due to human negligence. The response must therefore evolve, in terms of technical means, forest management, prevention tools with a European day dedicated to prevention. We must face up to this new fire risk and provide appropriate solutions."
Maria Soraya Rodriguez Ramos (Ciudadanos, Spain) says:
"Europe is facing the worst wildfires and droughts in history and these will only get worse. The EU needs to continue standing with Member States and urgently step-up action to fight increasing climate impacts. No country will do it alone. We need a reinforced legally-binding adaptation framework, an improved EU disaster response mechanisms and start considering the creation of a permanent EU civil protection force."