Iran: Those responsible for violently repressing women's peaceful protests must be held accountable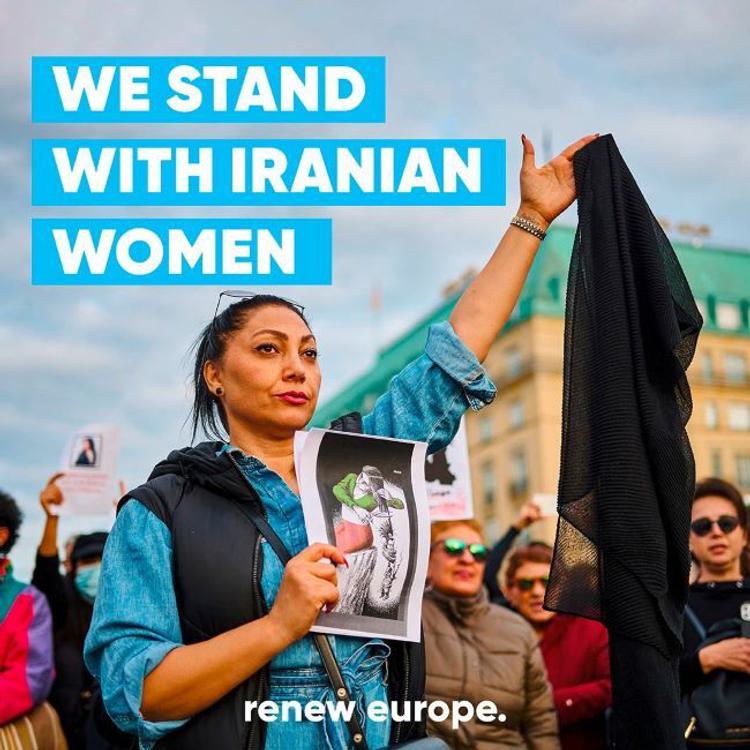 The Renew Europe Group in the European Parliament condemns in the strongest terms the ongoing repression of women in Iran and of their peaceful protests with excessive use of force, following the murder of Mahsa Jina Amini, who died after being arrested in Tehran by Iran's "morality" police force.
Our political group calls for individual EU sanctions against those responsible for human rights violations in this case and for a better coordination between the EU and its Member States, also in the implementation of the human rights guidelines with a gender perspective. The United Nations' Human Rights Council must conduct an independent investigation and those found guilty for the loss of innocent lives should be held accountable.
During today's plenary debate on the resolution on the murder of Mahsa Jina Amini and the repression of women's rights protesters in Iran, MEP Soraya Rodríguez Ramos (Ciudadanos, Spain), Renew Europe Group's Coordinator in the Committee on Women's Rights and Gender Equality, who took part in the negotiations on the text, said:
"Mahsa Jina Amini didn't die. Mahsa Jina Amini was killed. Her murder is neither exceptional nor accidental, but it is part of the repressive policies against women's human rights in Iran.
The EU must give a categorical response, which must include individual sanctions for those responsible of violence and widespread repression during protests. It is time to accompany the women who are risking their lives and walking without fear to conquest their future: a democratic and free future for all Iranians."