European Energy Union is essential for affordability of energy prices and driving decarbonisation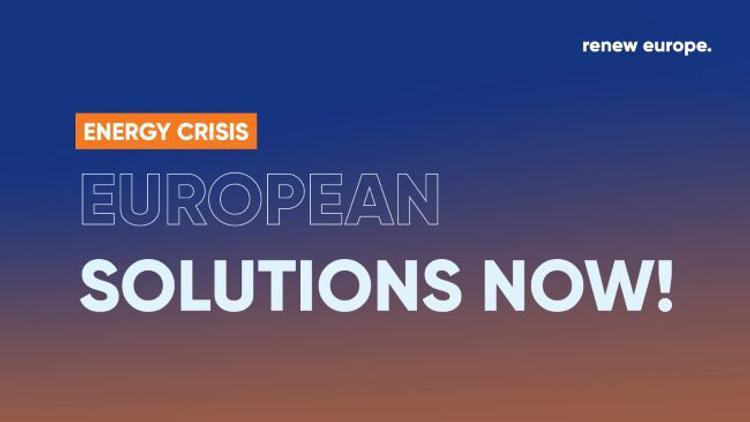 The weaponisation of the energy supplies by Russia after its despicable invasion of Ukraine has forced the EU to accelerate the energy transition to ensure secure supply of affordable and clean energy for the times ahead, while cushioning the impact of unrelenting energy prices on our citizens and business, especially SMEs and vulnerable households. In this regard, we welcome yesterday's European Commission proposal for a temporary measure to limit excessive gas prices that applies to the EU's main gas trading hub, the Dutch TTF, but it is not enough. Renewables, energy efficiency and energy infrastructures must also play a key role in achieving these objectives in the long-term, while enabling progress towards European energy sovereignty and climate goals.
During today's topical debate on interconnected Energy Single Market, the Renew Europe Group in the European Parliament called for a truly European future-proof energy system integration, based on diverse and energy infrastructure projects, especially cross-border, that produce, store, and distribute energy efficiently.
For this purpose, it becomes essential that energy systems of EU countries can benefit from accelerated permitting procedures and funding, and that Member States coordinate their actions in order to ensure that the integrity of the Single Market is further strengthened. European investment, unity and solidarity must take precedence over narrow national interests to bring energy prices down, restore security of supply and help us reach climate goals.
MEP Morten Petersen (Det Radikale Venstre, Denmark), Vice-Chair of the Committee on Industry, Research and Energy (ITRE), said:

"The solution to the energy crisis and the financial burden of European citizens is a truly interconnected Energy Single Market, where green electricity flows freely across our borders. Europe is already the world's largest interconnected grid, but we need to bring cooperation between EU countries to a new level. Member states have to give up protecting their national interests for the common good, bringing energy security and cheap, green energy from renewable sources to all Europeans".