Simone Veil Pact: include the right to abortion in the EU Charter of Fundamental Rights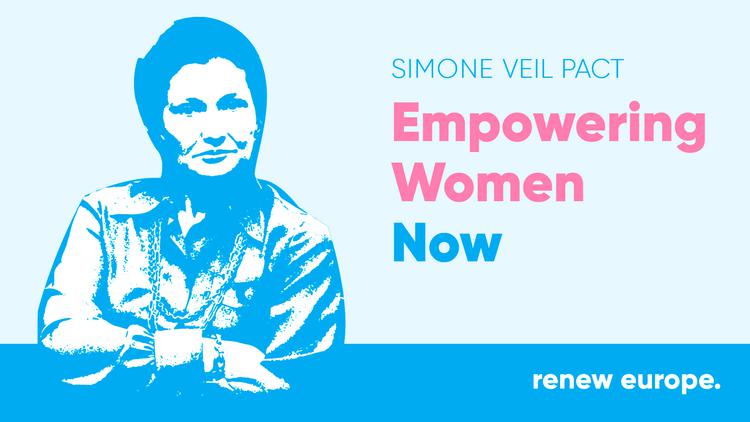 Today the Renew Europe group in the European Parliament organises an event dedicated to the 'Simone Veil Pact', which aims to, through a wide mobilisation across Europe, gather political commitment by Member States to implement the most progressive measures within the field of women's rights.
The Polish human rights defender Justyna Wydrzyńska is among the speakers, as she is currently facing criminal charges over her assistance with abortions in Poland. Once again, Renew Europe is calling for the charges to be dropped. Access to safe and legal abortion is a Fundamental Right – seeking abortion care and providing assistance to those in need of it cannot be considered a crime in our Europe.
It is for the same reason that Renew Europe today repeat its call for amending the EU Charter of Fundamental Rights to include the right to safe and legal abortion.
María Soraya Rodríguez Ramos (Ciudadanos, Spain), Renew Europe Coordinator of the Committee on Women's rights and Gender Equality, said:
"Although equality between women and men is a fundamental right enshrined in the European Treaties, it is far from being a reality in many parts of the EU. For instance, the right to decide over your own body does not apply to all European women.
The Simone Veil Pact is a political commitment. We will not take any step backwards. From Renew Europe, we will strengthen and preserve the rights of all European women. May it be by speaking up for women's rights defenders or pushing for integrating the legal protection of the right to abortion into the EU Treaties."