Gas and Hydrogen markets: Renew Europe calls for more transparency and improved network planning to enhance energy security, efficiency and affordability in the EU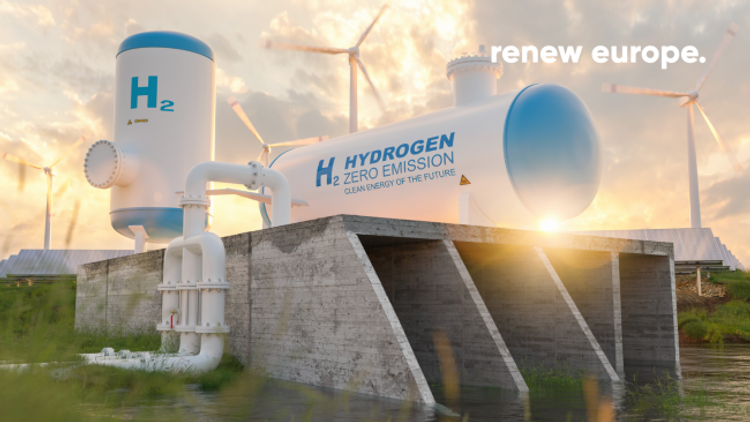 The Renew Europe Group welcomes today´s endorsement by the Committee on Industry, Research and Energy of the recast of the gas and hydrogen markets Regulation and Directive. The revised legislation aims to update the existing framework for access to natural gas infrastructure and to foster the decarbonisation of the energy sector by ramping up the production of renewable gases and hydrogen, facilitating their integration in EU energy networks.
The final compromise at committee stage foresees, at Renew Europe´s request, better cross-border coordination on gas quality, as well as a broader scope by introducing the references to the energy efficiency, energy system integration and Union energy and climate goals.
Amongst other Renew Europe´s achievements during the negotiation process, the role of The European Union Agency for the Cooperation of Energy Regulators (ACER) is strengthened with the goal of more market transparency, and efficient cross-border trading, which will increase energy security and affordability.
Renew Europe MEP Klemen Grošelj (Gibanje Svoboda, Slovenia), shadow rapporteur on the gas and hydrogen markets regulation, declared:
"Consumers, households and industry are all entering a new era of energy market development. We are in the process of framing a completely new energy market of the future – the hydrogen market. The speedy and transparent development of hydrogen networks will help us secure our energy supply, ensure competitive energy prices and foster our energy strategic sovereignty."
The gas directive is an important part of the Green Deal setting up a hydrogen market and network. This directive will enable the transition from fossil heating to sustainable heating thanks to Renew Europe's engagement to establish a bottom-up approach for gas network planning. It also makes sure that hydrogen supply for our industry is guaranteed by prioritising hard to abate sectors and it is paving the way for the continent to get out of fossil gas imports.
Renew Europe MEP Claudia Gamon (NEOS, Austria), shadow rapporteur on the gas and hydrogen directive, stated:
"We will only be independent from Russian or other gas imports if we focus on sustainable alternatives. Demand for hydrogen will be very high and for a long time we will not be able to meet the demand with made-in-the-EU hydrogen. This is why we should start by prioritizing hard to abate sectors to guarantee supply for our industry. Wherever there are alternatives to gas, we should be using them."
These key European legislative acts, that mirror the EU's growing climate ambitions, set out in the European Green Deal and its 'Fit for 55' package, shows the path to follow in the unfolding energy crisis: facilitation of renewables, less strategic dependence on third countries and better regulatory provisions for the development and integration of the hydrogen and low emission gas markets.