Commission's referral of illegitimate Polish Constitutional Tribunal to ECJ shows why blocked EU funds must not be released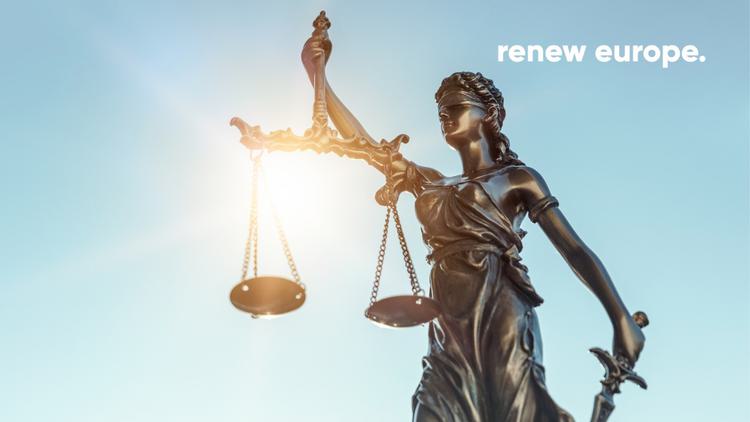 Renew Europe welcomes the long overdue step by the European Commission to refer Poland to the European Court of Justice for the Polish Constitutional Tribunal's violations of the EU's legal order.
The decision, coming just days after Polish President Andrzej Duda sent a new draft judicial reform aimed at unblocking EU funds to the Constitutional Tribunal for review, clearly demonstrates why the unlawful and PiS-controlled tribunal is not suitable to rule on the new law. Renew Europe reiterates that the EU funds concerned must stay on hold until the Polish government fully met all the milestones as defined by the European Commission and has implemented all the relevant judgments of the European Court of Justice and the European Court of Human Rights. Renew Europe will closely scrutinize the European Commission's assessment in this regard.
Sophie in 't Veld (D66, Netherlands), Renew Europe's coordinator in the Civil Liberties, Justice and Home Affairs (LIBE) Committee, said:
"The European Commission is right to take Poland to court, but this should have happened a long time ago. The Constitutional Court in Poland is a puppet show, with the government pulling the strings. In no way can this court be seen as independent, definitely not in the way that is stipulated in EU law. The timing is curious, given that the European Commission has been passive for months. Now there is a sudden lurch forward. Upholding EU-law has to be immediate, as soon as an infraction is detected. With regards to Poland, that moment passed years ago."
Róża Thun und Hohenstein (Polska 2050, Poland), Member of the LIBE Committee, added:
"Commission shows that it is ready to defend the rights of Polish citizens. In this case right to freedom and independent courts! It lasted long, all other instruments were used, finally the European Court must give a verdict, and I am very worried that the Polish citizens will again have to pay heavy fines for the breaches of law committed by their Governement."