Data Act: for a competitive and innovative data market with a user-centred approach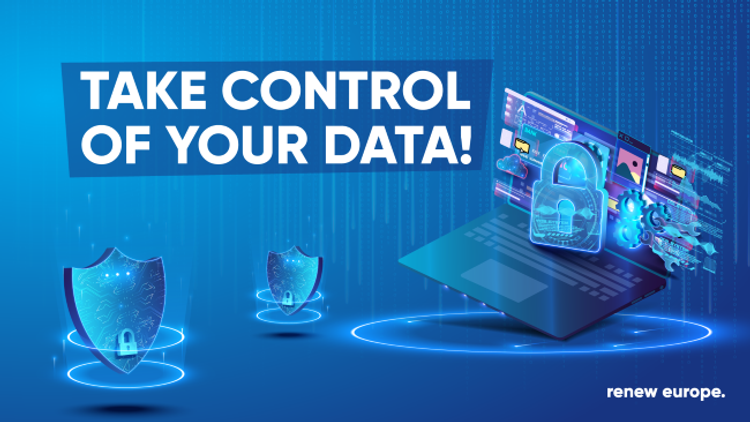 The Renew Europe Group welcomes today's plenary endorsement of the Data Act, aiming to setting new rules on the access and use of data generated across all economic sectors in the EU. By setting clear and consistent rules for the access, sharing and use of trillions of data generated every day, we believe the Data Act will be the corner stone of a future competitive and thriving European data economy.
Renew Europe has been a driving force to empower users by providing them effective access and sharing rights on all data they generate with their products. We believe this will restore the balance to the relationship with the manufacturer and prop up the emergence of a genuine European market for data and resulting economic opportunities for businesses, with the priority of securing a level playing field for SMEs.
Mindful of not undermining industrial innovation and technologies, Renew was instrumental in reinforcing the rights of manufacturers to restrict data sharing where there is a clear risk for their IP or trade secret. Likewise, we raised confidentiality obligations on anyone who will receive data.
As the Covid 19 pandemic demonstrated, a swift and effective data sharing with public bodies can prove crucial. While the regulation should clarify the exceptional emergency scenarios (natural disasters, health crises...) in which public sector bodies can access data held by the private sector, our political group is making sure that any data sharing is strictly supervised and not costly on businesses.
MEP Alin MITUȚA (REPER, Romania), Renew Europe´s shadow rapporteur on this file, declared:
"The huge amount of data expected to be generated by IoT devices can bring up to 400 billion in revenues by 2025 to the European economy and it is an enormous opportunity for our companies, including SMEs, to boost their innovation and competitiveness. Our biggest challenge in opening access to data was to strike the right balance between the obligations we are imposing on companies to make data available on one side and the protection of their trade secrets on the other. This goal was the backbone of our work. Moreover, through our proposals, we also managed to put users at the centre of the data economy, by empowering them to get more access and to monetise the data they generated."