Renew Europe welcomes a clear "YES" from the European Parliament on two more key drivers of the 'Fit for 55' climate package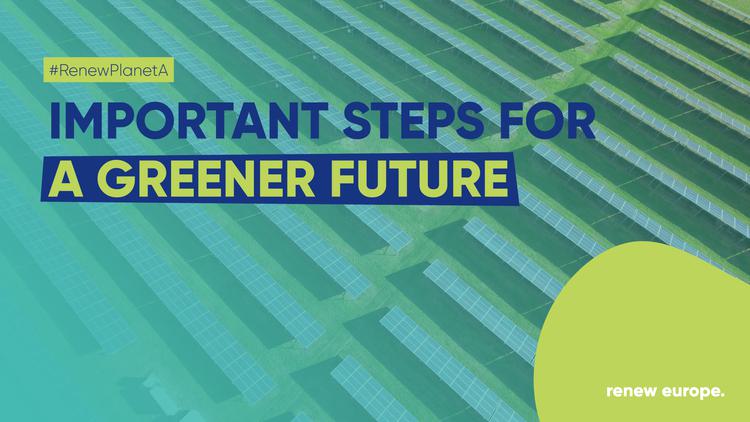 Renew Europe welcomes the European Parliament's clear endorsement in plenary today of two more key drivers of the "Fit for 55" package that will reinforce the EU's overall ambition to reduce greenhouse gas emissions by at least 55% by 2030 and to achieve climate neutrality by 2050.
As regards the first key driver adopted today, the revision of the Regulation on Land Use, Land Use Change and Forestry (also known as LULUCF) paves the way for achieving the ambitions the EU has in store for its natural carbon sinks. The liberal group in the European Parliament emphasizes that the ambition to set the target of net greenhouse gas in removals in the LULUCF sector to 310 million tonnes of CO2 equivalent in 2030 is fully in line with Renew Europe's earlier demand to enhance natural carbon sinks as a decisive contribution to achieving our commitment to climate neutrality.
Regarding the second key driver for emission reductions approved in plenary today, which sets the sharing of efforts between member states to reduce their emissions (the so-called Effort Sharing Regulation) the Renew Europe Group welcomes that priority has now been given for setting up a binding 2030 trajectory for the member states to increase direct emission cuts, complemented by increased removals for all sectors that are not covered by ETS. With its scaled – up targets and ambitions, the Effort sharing regulation ensures that climate neutrality comes within reach by 2050.
MEP Martin Hojsík (Progresívne Slovensko, Slovakia), shadow rapporteur on the LULUCF file declared:
"We achieved setting EU's target for net carbon removals by natural sinks, which are our best allies in the fight against climate change. Thanks to our efforts, LULUCF can contribute to healthy forests, biological diversity and living soils in all Member states."
MEP Nils Torvalds (Svenska folkpartiet, Finland), shadow rapporteur on the Effort Sharing Regulation says:
"Today, we are delivering for our citizens on raised climate ambition. The Effort Sharing Regulation is cutting CO2 reductions by 40% compared to 2005 levels in sectors such as buildings, road transport, agriculture and waste. Together, those sectors are responsible for 60% of the EU's greenhouse gas emissions."