Fisheries control: Renew Europe welcomes a balanced agreement between fishing activities and the protection of marine biodiversity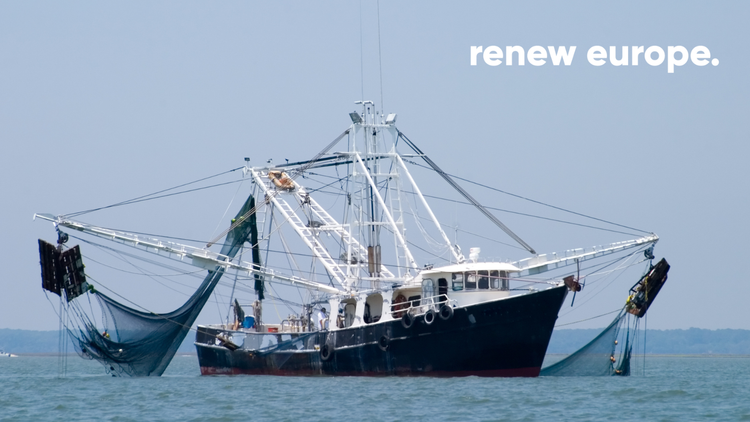 Renew Europe welcomes the agreement reached the last night in trilogue between the European Parliament and the Council on the regulation on the control of fishing activities, a legislative revision which has been under negotiation for 5 years and for the success of which the shadow rapporteur of our group has played an active and constant role. This text is first of all a modernization of control techniques thanks to the introduction of digitization at all stages of fishing activities, from the complete digitization of fishing log books, declarations of transhipment and landing of catches to the digitization of fishing inspection reports as well as the gradual introduction of electronic monitoring system (Vessel Monitoring Systems - VMS) that in 2030 will cover all vessels. These measures aim to put an end to the controversies over overfishing of which European fishers are too often wrongly accused.
Renew Europe has also endeavoured to broaden the environmental dimension of this legislation, which should contribute to the protection of marine biodiversity. Thus the rules on the traceability of fishery products are strengthened from the negotiations. Gradually, after five years, all catches will be traceable and the information available digitally. Another success of the group: improving the collection and sharing of data on lost fishing gear so that the ocean can be better rid of this out-of-use equipment whose flotation constitutes a danger for fish, fishermen and maritime navigation.
Izaskun BILBAO (PNV, Spain), Renew Europe shadow rapporteur for this regulation in the Parliament's Fisheries Committee, said:
"I am happy that we now have an agreement after more than five years of negotiations that harmonises all control policies and rules. We wanted indeed more, especially clearer rules and faster implementation of traceability provisions for processed products. In five years at the latest, consumers will finally have, thanks to digital traceability information, the origin of the seafood products they consume, which should have been the case for a long time. This information will also help to combat illegal fishing and will enhance the production of the EU fleet, which works to the highest social and environmental standards in the world. I also welcome the inclusion of measures to prevent recreational fishing catches from interfering with professional fishing stocks".