The new European batteries regulation is a win for the EU and for the climate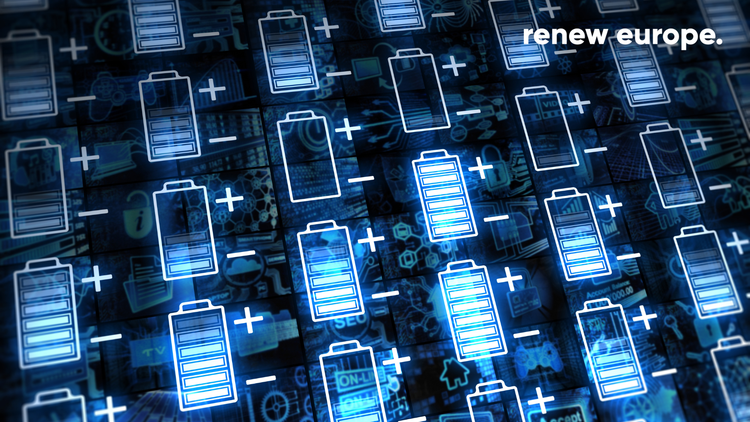 Renew Europe welcomes today's final vote in plenary on a new fully harmonized regulation for batteries and waste batteries. Until a few years ago it was practical to have metal batteries on hand to run a flashlight or to power the children's remote control toy car, but today batteries play an increasingly important role in our daily lives. Not only are our smartphones powered by batteries, but freed from the hassle of power cables, batteries become widely used in high-use devices such as home and garden equipment and life – saving medical devices, while by 2035 all new cars rolling off the assembly line will get their power exclusively from batteries.
Battery applications are key to reduce greenhouse gases, to accelerate the green transition and to meet our climate goals. However, the exponential need for powerful and reliable batteries - it is estimated that we will need 14 times more batteries by 2030 - also brings new challenges towards the reuse of the components and raw materials used.
In this context, new legislation is needed to make it suitable for the coming era of batteries and to increase our incentives for a circular economy. Renew Europe welcomes that the new regulation for batteries now provides for appropriate measures throughout their entire life cycle to set clear targets for safety requirements, collection of waste batteries and proper recycling of raw materials up to 80% by 2031, while batteries of all sizes are included in the due diligence system and consumers can easily access all relevant information via a QR code.
MEP Karin Karlsbro (Liberalerna, Sweden) Renew Europe shadow rapporteur declared after the final vote:
"The EU is creating a new sustainability legislative model for an entire industry to take responsibility for its climate, environmental as well as human rights impacts. A fully harmonized European regulation on batteries and waste batteries, applicable in all member states also increases predictability for all stakeholders involved. Access to sustainable batteries is a core condition for electrification and innovation as we leave fossil fuels behind. I am glad that the European Parliament has given its full support to an ambitious legislation that puts us on the road to a low-carbon future with sustainable batteries. The new European batteries regulation is a win for us and for the climate."