Renew Europe calls for an EU Action Plan to strengthen the middle class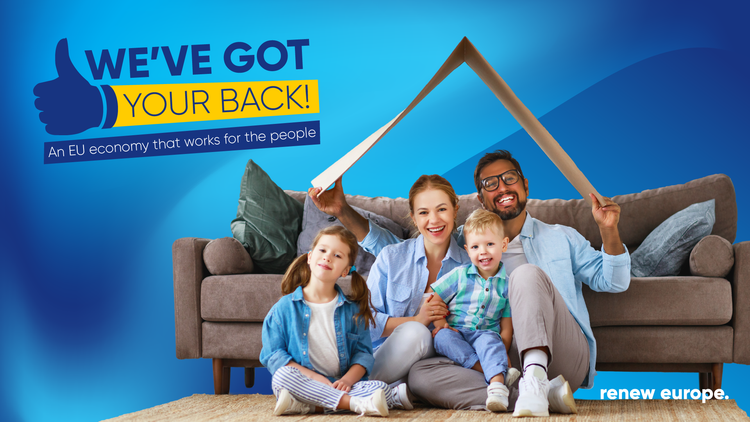 In a plenary debate initiated by Renew Europe and held on Wednesday afternoon, the group calls on the European Commission to present an EU action plan to strengthen the middle class. We believe that more awareness needs to be given to the difficulties that this bulk of European citizens currently are experiencing and that the EU and its Member States have to address and devote more attention to the specific challenges they face.
Middle income groups are key contributors to economic growth, the financing of public services and the functioning of welfare states. They are also essential actors in preserving democracy. The ongoing erosion of the middle class, caused by factors such as increasingly high living costs and the profound transformation of many medium-skilled jobs is leaving people in middle skill occupations at risk of falling into low-income groups. The development could, if not addressed on time, lead to growing inequalities and cause increased polarisation in our societies with harsh socio-economic and political consequences. By strengthening the middle class, we will preserve the stability of our economies and democracies.
Jordi Cañas, (Ciudadanos/Spain), Vice-President of Renew Europe and Member of the Committee on Employment and Social Affairs, says:
"In the EU, we need to pay more attention to what the middle class needs, which is not just specific policies, but respect and support. We need an Action Plan that sends a clear political message and that leads to a strengthening of the backbone of our democracies and our socio-economic model. By advocating for policy-making and public policies that put the middle class at its core, we at Renew Europe are leading this charge. We owe it to our citizens to protect their prosperity, ensure that they have the tools necessary to shape their lives, and show them that they have a defender in the EU."