Nature Restoration Law: Renew Europe broke the deadlock and delivered for Nature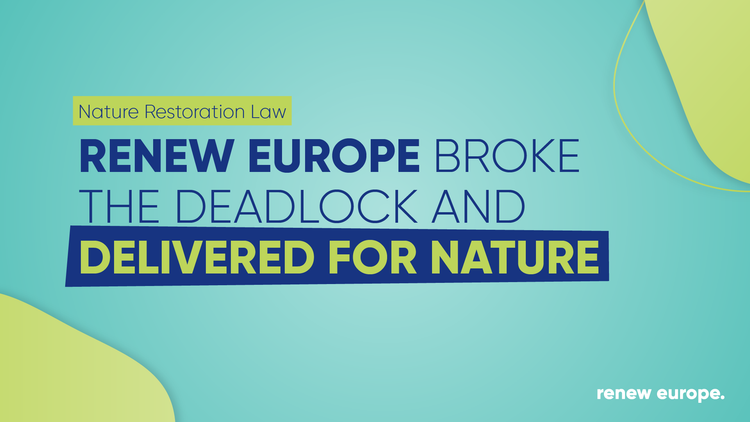 The Renew Europe group welcomes the decision of the European Parliament to give a mandate for inter – institutional negotiations with the Council on the EU's law to restore degraded nature and biodiversity. Restoring nature is a requirement if the EU is to meet its climate targets and fulfil its international obligations.
Today's outcome is the result of Renew Europe's tireless efforts and bridge-building proposals.
Renew Europe thanks all political groups and delegations reaffirming their commitment for a strong European Green Deal for the climate and biodiversity.
Stéphane SÉJOURNÉ, President of Renew Europe, said:
"Renew Europe has delivered for Europe and delivered for nature. We are ready to work for a Nature Restoration Law that delivers for everyone. This vote displays the essence of Renew Europe and the relevance of a strong political centre."
María Soraya RODRÍGUEZ RAMOS (Ciudadanos, Spain), Renew shadow rapporteur, said :
"Today the European Parliament has voted yes for the Nature Restoration Law, a key pillar of the Green Deal. A law that ensures the health of our ecosystems, which is, the health of our citizens; and that ensures sustainable economic growth. We have won the fight against the disinformation spread by EPP and right-wing political groups, which have taken this Regulation hostage.
We are thus responding to the demand of scientists, businesses, renewable energy companies, our citizens and our youth, who have expressly asked us to support this law. Renew Europe has been decisive to make this happen."