Public IT systems in Europe should move on from speaking pidgin to a lingua franca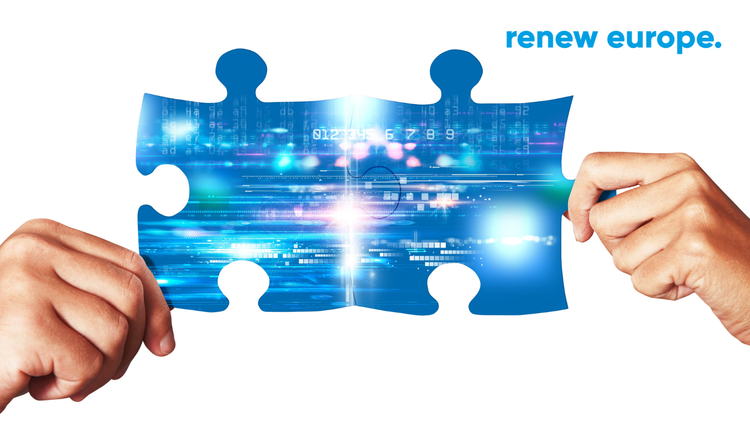 In successfully digitalising the EU's single market and ensuring seamless cross-border data flows, digital public services need to be profoundly boosted through common guidelines and solutions.
Renew Europe is taking the lead in this much-needed transformation through MEP Ivars Ijabs (Attīstībai/Par!/Latvia), who in the past weeks has been forming Parliament's position on the Interoperable Europe Act that was confirmed today with a broad majority in the Committee on Industry, Research and Energy.
This new legislation will enable citizens, businesses and communities to access and use digital infrastructure more cost and time-efficiently. It will boost cross-border economic activity and increase the public's trust in their governments.
In the Parliament's position, MEP Ivars Ijabs has successfully broadened the scope of the regulation beyond strictly providing services, secured assistance to local and regional governments in meeting interoperability requirements, strengthened the respect for multilingualism and encouraged the use of the most advanced technologies in public services. He has also pushed for the European Parliament to have a seat in the Interoperable Europe Board.
Ivars Ijabs says: "This new law will ensure that the public administrations' IT systems smoothly communicate and interact with each other. It will help citizens and businesses to receive public services across national borders while saving valuable time and resources. The numerous existing and future IT systems across Europe's public administrations should have an innate lingua franca – the ability to speak instantly and directly to one another in the same language. Today many of them talk in a kind of pidgin. It is essential to ensure that systems built using tens of billions of EU funds are interoperable with systems across Europe from day one."
The inter-institutional negotiations are foreseen to start immediately after the summer.