EU´s electricity market reform: boost for energy security, price stability and decarbonisation, while ensuring market flexibility and competitiveness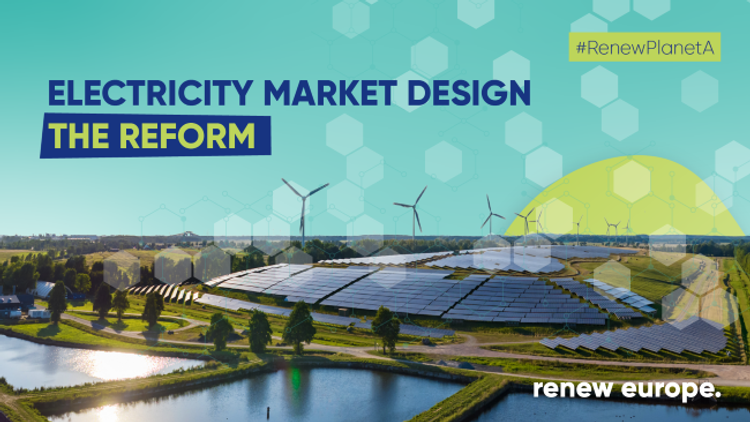 The Renew Europe Group welcomes today´s adoption by the Committee on Industry, Research and Energy of the revised Electricity Market Design (EMD) framework, which aims to tackle the shortcomings of the EU energy market after the economic rebound following the Covid-19 pandemic and Russia´s weaponisation of gas supply in the wake of their invasion of Ukraine. Thanks to the unwavering commitment of Renew Europe, an agreement with the main political groups of the European Parliament has been reached in less than three months.
Renew Europe has strongly advocated to maintain a market-based approach, without undermining the principles of flexibility and competition, to achieve a truly European future-proof electricity system integration, based on diverse infrastructure projects that produce, store, and distribute energy efficiently. In this regard, the return to the EU's offshore wind strategy is a great triumph for our MEPs. In addition, our political group has succeeded in removing any cap on market revenues, preventing undue distortions to the efficient functioning of electricity markets, which would have only acted as a disincentive to green investments and delayed the climate and energy transitions.
Moreover, our political group favoured the right to a wider choice of fixed-rate contracts to bring stability and predictability to consumers bills in the upcoming winters, while measures to curb short-term price peaks through power purchase agreements for industries and businesses, specially SMEs. The agreement also sets out the specific conditions for the Commission to declare an electricity price crisis at regional or Union level, which would allow Member States to increase market intervention on an exceptional basis. Finally, renewables, energy efficiency and energy infrastructures must also play a key role in enabling progress towards European energy sovereignty and the net-zero economy.
MEP Morten Helveg Petersen (Det Radikale Venstre, Denmark), Vice-Chair of the Committee on Industry, Research and Energy (ITRE) and Renew Europe shadow on this file, stated:
"I feel great about today's result. We are paving the way for a faster green transition by keeping the market at the centre of the reform. Our push for improved infrastructure and cross-border energy exchange arrives with perfect timing. Now, we set pace towards the Energy Union that once and for all will end our dependency on Russian gas, secure cheap green energy to European citizens and make significant contributions to Europe's green economy."