Extending the geographical indications success story to craft objects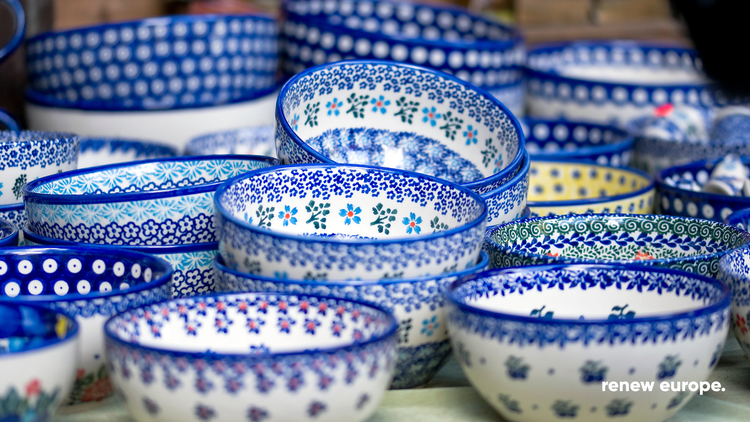 The system of protected geographical indications in the field of agriculture is a success. Think of Parma ham, Bordeaux wine or Münchner Bier, those are seals of quality for consumers. Today the European Parliament voted a regulation to extend that system to craft and industrial products (e.g. Murano glass, Limoges porcelain or Swedish wooden horses from Dalarna). Renew Europe welcomes this new law which could see the EU-wide protection of between 300 and 800 handicraft or industrial products.
The existing protection systems using different national geographical indications and trademarks result in costs and legal uncertainty for producers. The new EU-wide system will consist of two steps: a national application so the evaluation of the product remains as close as possible to the producers and an EU registration so the protection becomes enforceable across the single market and beyond. By one estimate, this new system could help create between 284 000 and 338 000 new jobs in the long term. It will mostly benefit small businesses and rural regions affected by unemployment. Renew Europe insisted to make the process as simple as possible, especially for SMEs.
MEP Adrián Vázquez Lázara (Ciudadanos, Spain), Renew Europe shadow rapporteur on the file, says:
"European heritage, culture and identity are expressed by who we are but also by the things we make and have made across the centuries in unique and valuable traditions. In this sense, this regulation is closer to our citizens and better serve those who keep our tradition alive. We want to help those individuals and SMEs to feel protected and help them to make it economically viable."