Migration and Asylum Pact: Breakthrough on Crisis Regulation marks crucial step towards true European solutions on migration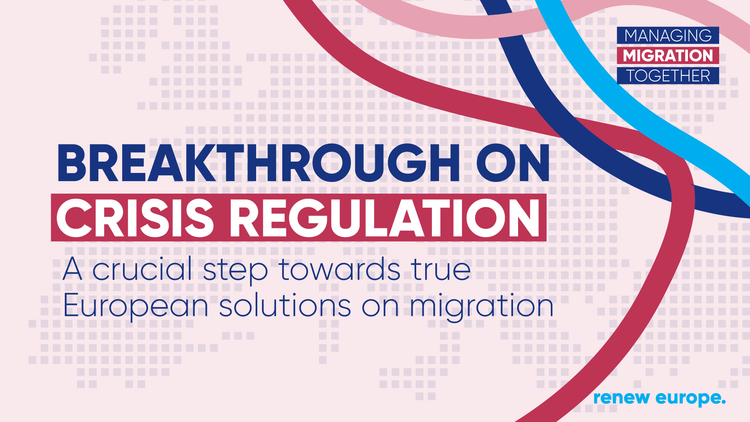 The Renew Europe group in the European Parliament welcomes today's breakthrough in the Council on the Crisis regulation, which is an important step for the finalisation of a Migration and Asylum Pact before the end of the mandate. The informal agreement reached by the EU Ambassadors at their meeting, paving the way for the Council to adopt a position, means that inter-institutional negotiations on all the regulations of the Pact will now be able to start.
Malik Azmani (VVD, Netherlands), first vice president of Renew Europe and the group's negotiator on the Crisis & Force Majeure Regulation, welcomed the deal:
"With today's agreement on the Crisis regulation, we have the final piece of the Migration Pact puzzle in place. Yet, there is still a lot of work to be done to deliver on reforming the EU's migration and asylum system, for all actors involved. It is our duty to all European citizens to bring solutions to the challenges of migration, especially during crises. We must now use this momentum to reach an agreement for a truly European migration and asylum system. Let's rapidly start the inter-institutional negotiations on the Crisis regulation and finish the work before this mandate ends."