We need a truly competitive wind energy industry made in Europe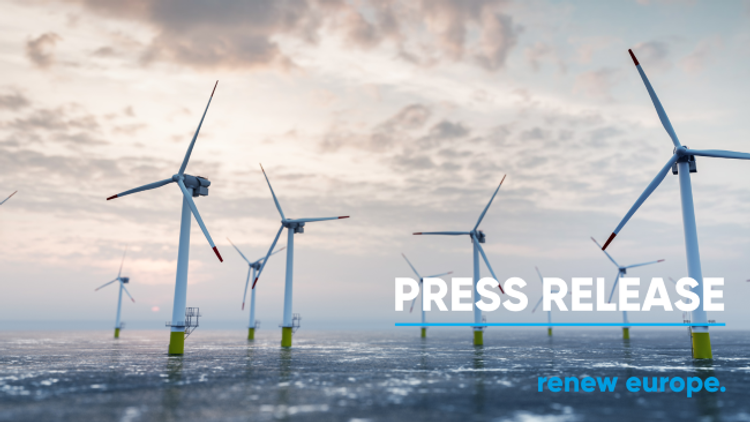 Renew Europe Group welcomes today's proposal by the European Commission on the European Wind Power Package, announced as an outcome of the 2023 State of the Union speech in order to strengthen and help the EU´s wind industry to solve the challenges it is facing. Renew Europe, which has led the European response to the development of renewables, calls for the necessary incentives for a strong and competitive European wind industry on a global level playing field.
MEP Morten Petersen (Det Radikale Venstre, Denmark), Vice-Chair of the Committee on Industry, Research and Energy (ITRE), said:
"Having worked as the European Parliament's rapporteur on the offshore renewables strategy, I thank the European Commission for its commitment to Europe's wind industry. We need to do everything in our power to protect our green businesses against unfair, state-subsidised competition from China, and secure tomorrow's green growth and job creation in Europe. We need to steer away from the race towards the bottom, and promote more social considerations like biodiversity, which is perfectly in line with the EU offshore strategy. Public support is essential to the success of the energy transition - there is more to it than simply the cheapest possible price."
In depth
Wind power is crucial to replace fossil fuels and boost domestic energy production, but the EU is falling behind on installation to meet its 2030 climate and energy goals due to unfair competition from China, which generates serious imbalances in the supply chain. In this regard, our political group underlines the importance of streamlining and improving permitting and grid capacity by easing red tape to accelerate the deployment of wind energy sources.
Moreover, Renew Europe urges the redesign of public auction schemes for the construction and expansion of wind farms. Poorly designed auctions, which in many cases do not take into account price increases due to inflation or oblige investment promoters to pay, undermine the competitiveness of the wind supply chain in Europe. Biodiversity and respect for the environment must always be criteria to be taken into account.
Finally, we welcome the fact that the Commission devotes part of its proposal to the financing and skills of workers. The European wind industry has great potential for growth and job creation, but workers must have access to the necessary training to acquire the right skills in the wind-manufacturing sector.