We need agreements on crucial energy reforms before the EU elections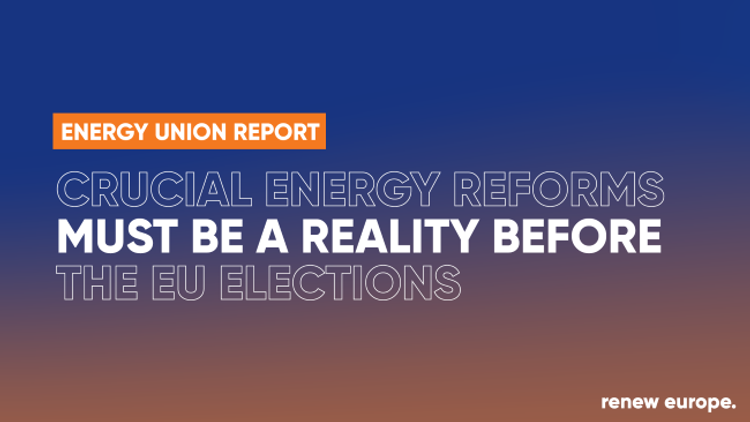 The EU has made great progress in establishing the foundations of a renewables-centred and efficient energy system since Russia's invasion of Ukraine. Member States have acted in solidarity and the integration of electricity markets has proved pivotal in guaranteeing the security of supply and containing long-term significant price rises. Gas storage targets have been met well in advance, but given the uncertain geopolitical context, more needs to be done. Renew Europe calls therefore to speed up the ongoing negotiations to finalise the relevant energy legislation before the EU elections in 2024, offering full guarantees to households, businesses and industry on the direction of Union energy policy development.
During today's plenary debate on the Energy Union report, Renew Europe warned Member States that subsidies and state aids are not a panacea and could contribute to the fragmentation of the Single Market. We also called on the Commission to come up with more innovative solutions to favour competitive and future-proof integration of European energy markets, for example by accelerating and simplifying permitting procedures.
Our political group insisted as well that the Council should speed up agreements on key legislation for further progress towards the Energy Union; from the reform of the Electricity Market Design (EMD) to the revision of the Energy Performance of Buildings Directive (EPBD) or the new legislative acts on the gas and hydrogen markets. All with the aim of strengthening energy security, maintaining sustainable affordable prices and making progress towards Europe's full decarbonisation goals.
MEP Morten Petersen (Det Radikale Venstre, Denmark), Vice-Chair of the Committee on Industry, Research and Energy (ITRE), stated:
"We just experienced the hottest month ever recorded. We are clearly not doing enough to combat climate change even though we know what is required: We need more energy from renewables in our power grids, we need a keen focus on energy efficiency, and we need it all to happen at a faster pace. We also have all the green solutions we need right in front of us. What we lack is political will to implement those solutions in time, not least at Member State level. I urge responsible politicians across Europe to use the reminder of this European mandate to work in favour of ambition, implementation and speed."