Renew Europe pushes for a thorough implementation of the Child Guarantee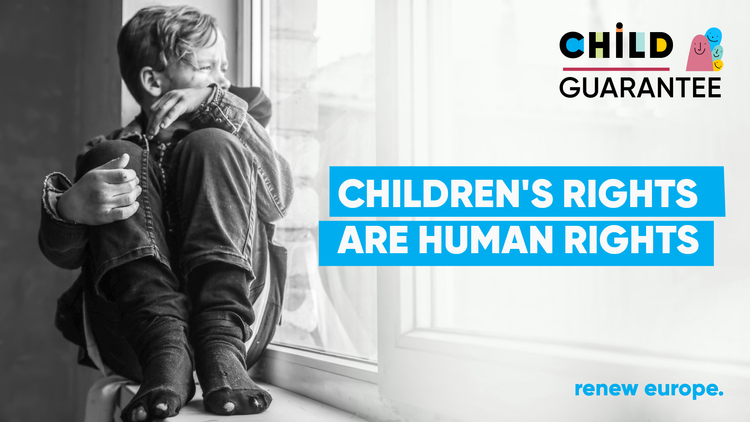 Protecting children's rights, investing in our continent's young generation and promoting an ambitious implementation of the European Child Guarantee are key priorities for Renew Europe. We are continuously and tirelessly taking the lead in the European Parliament in ending today's disgraceful reality, where one in four children in Europe live in poverty or is at the risk of poverty and social exclusion.
Through Tuesday's vote in the European Parliament on a follow up motion for resolution on the Child Guarantee, we call for a strong political commitment to profoundly improve the lives of millions of European children in need. To this date, two member states, Austria and Latvia, have still not submitted their national action plans and the quality of the plans submitted differ a lot across countries.
Dragoș Pîslaru, (REPER/Romania, chair of the Committee on Employment and Social Affairs, who also has lead Parliament's drafting of the resolution, says:
"We need to do something about child poverty not today, but yesterday. A child living in poverty is a catastrophe. For the family, but also for the society, as it fails to guarantee that its vital members receive a fair start in life. Our resolution is proof of a strong political commitment towards improving the lives of millions of children in need, through a meaningful implementation, effective investments in children and coordinated European action through a European Authority for Children. Fighting child poverty is not a sprint, it is a marathon. The quicker we take decisive action, the greater chance we have of providing our children with a more promising future."
Lucia Ďuriš Nicholsonová, (Independent/Slovakia) Renew Europe coordinator of the Committee on Employment and Social Affairs and shadow on the resolution, says:
"It is high time that each child in need, regardless of his or her origin, has real and free access to key services from the earliest age. When we look at children in Roma settlements, they are not only left behind, but also completely alone to cope with their dire situation. It is time that we finally live up to the nice words on the paper - both at Member State and EU level. The fight against child poverty and social exclusion must be a top priority on EU and national political agendas. Therefore, in our resolution we call in particularly for targeted measures to achieve progress for the most vulnerable groups, effective use of national and EU funds, and a reliable monitoring framework to track real qualitative progress on the ground."
Renew Europe is also pleased to invite you to a press conference following the vote.The Press conference will take place at the European Parliament, in Daphne Caruana Galizia Room (LOW, N-1/201), on Wednesday the 22 of November 2023 at 10:30. The press conference will be webstreamed through this link, where questions also can be taken remotely. Our MEPs Dragoș Pîslaru and Lucia Ďuriš Nicholsonová will participate.