Eastern Mediterranean: Turkey must stop threatening its neighbours and accept dialogue as the only solution to end the crisis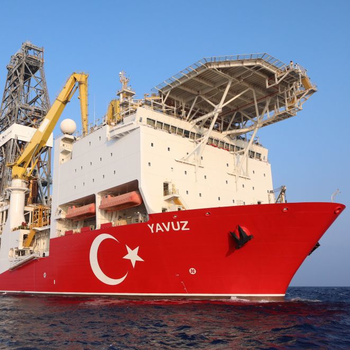 The Renew Europe Group in the European Parliament calls for a de-escalation of the conflict in the Eastern Mediterranean, dialogue being the only solution to this crisis. In a resolution, today approved by the plenary, we firmly condemn the Turkish military and civilian intervention in the EU maritime boundaries of Greece and Cyprus and we express our full solidarity with both Member States.
The European Council, during its meeting of September 24, must use all appropriate means at the disposal of the European Union to respond to Turkey's aggressive actions and we call for a speed up of additional entries to the EU sanctions list from proposals already on the table. The Council also needs to draw up a list of additional restrictive measures such as a comprehensive arms embargo in case the Turkish government would not make enough progress towards dialogue and would not put an end to its unilateral activities.
MEP Malik Azmani (VVD, The Netherlands), First Vice-President of Renew Europe Group and member of the EP Delegation to the Parliamentary Assembly of the Union for the Mediterranean, said:
"The situation has become so tense that a tiny spark could have devastating consequences. The EU must prevent a conflict by being united, constructive, but also by being firm. Threatening a fellow family member with war is not something Renew Europe takes lightly. We will not accept that and it requires a strong response. While we applaud the act of goodwill made by the Turkish government to withdraw its research vessel to the Turkish waters, we call for an end to the threats, the opening of further dialogue and finding a lasting and sustainable solution to this conflict, possibly via the International Court of Justice in The Hague."
Renew Europe MEP, Nathalie Loiseau (Renaissance Delegation, France), Chair of the Subcommittee on Security and Defence, added:
"Our Parliament represents the European people. This people believe in respect for international law, respect for human rights and wants to be respected. Deliberately, the government of Recep Tayyip Erdoğan, never short of insults towards Europe, turns its back on us. Yes, we want de-escalation in the Mediterranean. Yes, a negotiation is necessary. But first and foremost, let's stand united behind Greece and Cyprus as much as we stand united behind our values."
ENDS
For more information, please contact
Goleanu Lucian
Tel : +32 2 283 40 20
Mob : +32 474 09 14 39