The situation in Belarus and the poisoning of Alexey Navalny in Russia are consequences of the same Soviet type of politics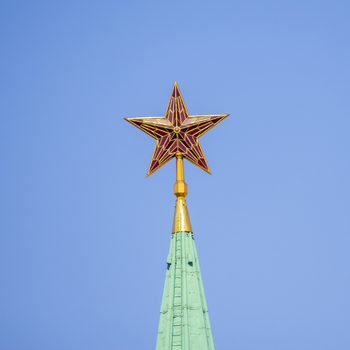 The European Parliament today adopted its position on the situation in Belarus, following the fake presidential elections and the crackdown on human rights and democracy by adopting a resolution, which strongly condemns the ongoing intimidation and persecution of opposition figures, peaceful protesters, civil society activists and independent journalists. The Renew Europe Group was at the forefront of Parliament's political initiatives on Belarus, by initiating a common statement of five political groups' leaders who joined forces to call for new and free elections in Belarus and strongly condemn the violence and torture perpetrated against peaceful protesters organised by Lukashenko's regime.
The President of Renew Europe Group, Dacian Cioloş (PLUS, Romania), said:
"Lukashenko, faced with the legitimate demands of the protestors, responded as if he was back in Soviet times with violence and repression. On top of this, he portrays the West, NATO and the EU as enemies and turns to Putin for support. But no lasting solution is to be found in Moscow. The only true and sustainable path is a peaceful transition of power through a transparent dialogue with the opposition. Strong targeted sanctions against those responsible for the falsification of these elections and the repression of the Belarussian people must be put in place immediately - and Lukashenko has earned his place at the top of this list."
Renew Europe MEP, Petras Auštrevičius (Lithuanian Liberal Movement), European Parliament's rapporteur on Belarus, added:
"The EU needs a new approach towards Belarus, which includes the termination of any cooperation with Lukashenko's regime and freezing the official membership of the Eastern Partnership Initiative. Our efforts must focus on supporting the democratic opposition and civil society in their struggle for freedom and democracy."
While Lukashenko was using brute force against Belarussians to keep his illegitimate power, in Putin's Russia, the prominent Russian dissident and anti-corruption activist, Alexei Navalny, was poisoned in an assassination attempt, condemned in the strongest possible terms by another resolution today adopted in plenary. Renew Europe calls on the Russian Federation to investigate the case thoroughly, in a transparent and impartial manner and to bring to justice those responsible for the assassination attempt, on whatever level the ultimate responsibility may lie.
Renew Europe MEP, Bernard Guetta (Renaissance Delegation, France), who negotiated the resolution on behalf our group, said:
"We don't know who ordered this crime, but we know for sure that being in opposition is a deadly disease under Mr. Putin. Apart from the question "Who?", we need to ask ourselves "Why?". For the Russian regime, nothing is going well. In the East, the demonstrations in Khabarovsk do not stop, while in the West, every Sunday, Belarus takes to the streets to demand its freedom. Oil prices collapse and the coffers are empty. So Mr. Putin is right to be afraid."

MEP, Hilde Vautmans (Open Vld, Belgium), Renew Europe coordinator in the Foreign Affairs Committee, concluded:
"It is incredible that in 2020 people are still silenced by being poisoned for their political ideas and beliefs. For me it's clear, we need a new EU-Russia strategy, one of sticks and carrots; we also need to adopt an ambitious EU human rights sanctions regime as soon as possible."
ENDS
For more information, please contact
Goleanu Lucian
Tel : +32 2 283 40 20
Mob : +32 474 09 14 39