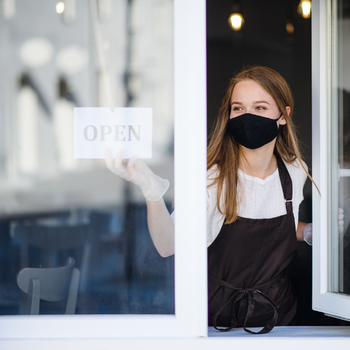 Renew Europe welcomes the compromise reached today between the European Parliament and the Council on an additional instrument for the benefit of regional policy, in which the centrist group played an active role. REACT-EU ("Recovery Assistance for Cohesion and the Territories of Europe") is a flexible support initiative for economic recovery in European regions in the context of the pandemic crisis. What was at stake for Renew Europe was that this instrument, finally endowed with 47.5 billion euros at the end of the negotiations, take into account the reality on the ground. This is why it was crucial on the one hand to obtain retroactive eligibility of REACT-EU from February the 1st of 2020, and on the other hand that the benefit of this crisis instrument could run until December 2023 and be cumulative with the other Cohesion Policy Funds. Social and territorial cohesion is indeed at the heart of the Renew Europe project, which pleaded for and won specific recognition and a boost for the outermost regions. A key priority for the Renew Europe negotiating team was the respect for EU values and the Rule of Law. Meanwhile it is essential that the legitimate interests of final recipients and beneficiaries are properly safeguarded in the distribution of REACT-EU funds.
Susana SOLÍS PÉREZ (Ciudadanos, Spain), spokesperson for Renew Europe on this issue within the Parliamentary Committee for Regional Policy, commented: "We negotiated the React-EU Regulation in a record time to ensure that final beneficiaries receive these funds as fast as possible. React-EU will help citizens and SMEs face the social and economic consequences of the second wave of the COVID-19 pandemic through an unprecedented financing rate and flexibility. This fund will be available in the next three years to provide liquidity to SMEs, finance short-time work schemes, and improve the quality of our healthcare systems. It will help save thousands of businesses and millions of jobs throughout the EU. It is an example of the EU´s ability to react in times of crisis and adapt cohesion policy to the needs of citizens".
____________________________________________________
REACT-EU : un instrument supplémentaire pour la cohésion régionale à l'heure du Covid-19
Renew Europe se félicite du compromis conclu aujourd'hui entre le Parlement européen et le Conseil sur un instrument supplémentaire au profit de la politique régionale, pour l'obtention duquel le groupe centriste a joué un rôle actif. REACT-EU («Recovery Assistance for Cohesion and the Territories of Europe») est une initiative de soutien flexible à la reprise économique dans les régions européennes dans le contexte de la crise pandémique. Tout l'enjeu pour Renew Europe était que cet instrument, finalement doté de 47,5 milliards d'euros au terme des négociations, prennent en compte la réalité du terrain. C'est pourquoi il était crucial d'une part d'obtenir une éligibilité rétroactive de REACT-EU au 1er février 2020, et d'autre part que le bénéfice de cet instrument de crise puisse courir jusqu'en décembre 2023 et soit cumulable avec les autres Fonds de la politique de Cohésion. La cohésion sociale et territoriale est en effet au coeur du projet de Renew Europe, qui a plaidé et gagné une reconnaissance spécifique et un coup de pouce pour les régions ultra-périphériques. Une priorité-clef pour l'équipe de négociation Renew Europe était le respect des valeurs européennes et de l'État de droit. Cependant il est essentiel que les intérêts légitimes des destinataires et bénéficiaires finaux soient correctement protégés pour le versement des fonds REACT-UE.
Susana SOLÍS PÉREZ (Ciudadanos, Espagne), porte-parole de Renew Europe sur ce dossier au sein de la commission parlementaire de la Politique régionale, a commenté: « Nous avons négocié le règlement React-EU en un temps record afin de garantir que les bénéficiaires finaux reçoivent ces fonds le plus rapidement possible. React-EU aidera les citoyens et les PME à faire face aux conséquences sociales et économiques de la deuxième vague de la pandémie COVID-19 grâce à un taux de financement et une flexibilité sans précédent. Ce fonds sera disponible dans les trois prochaines années pour fournir des liquidités aux PME, financer des programmes de chômage partiel et améliorer la qualité de nos systèmes de santé. Il contribuera à sauver des milliers d'entreprises et des millions d'emplois dans toute l'UE. C'est un exemple de la capacité de l'UE à réagir en temps de crise et à adapter la politique de cohésion aux besoins des citoyens ».
For more information, please contact
Laude Yannick
Tel : +32 2 284 31 69
Mob : +32 495 22 78 37