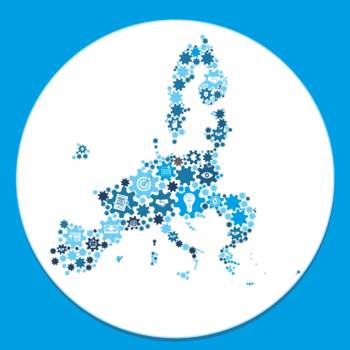 Renew Europe continues to push for the Commission to step up actions for Europe's 24 million Small and Medium sized Enterprises, as many of them are severely hit by the ongoing Covid-19 pandemic and subsequent confinement. Furthermore, we are fighting to ensure that the interest of SME's is placed at the core of the EU's recovery plan.
MEP Martina Dlabajová (ANO 2011, Czech Republic), Renew Europe coordinator in the Industry, Research and Energy Committee has played a leading role in drafting the report adopted in plenary on Wednesday, calling for swift, simplified and clear regulation, timelines and targets to help small, and medium sized enterprises staying alive during the ongoing Covid-19 crisis and deal with the twin challenges of digitalisation and decarbonisation.
Ms Dlabajová said:
"Covid-19 has made us realise just how vulnerable our SMEs are, especially as the crisis has placed a huge number of them in a precarious financial position. We need to improve their access to finance, and quickly restore full functionality of the EU Single Market, which is crucial for them. Our SMEs shall be at the centre of the twin transition to a green and digital Europe and enabled to perform as the vital source of creativity and innovation that they are. We must not forget it and we must reward the innovation drive and efforts displayed in the past difficult months."
Earlier this year, Renew Europe presented a position paper stressing the group's commitment to Europe's SMEs and President Dacian Cioloș and Ms Dlabajová have also had mail correspondance with Commissioner President von der Leyen on the topic.
"It is necessary to see SMEs visibly at the centre of the EU's plans. That is why as Renew Shadow I have strongly called for the European Commission to come forward with a "State of the SME Union" type of review and debate. It should be held annually in the Parliament's plenary sitting," says Martina Dlabajová.
---------------------------------------------------------------------------------------------------
La Commission européenne doit intensifier ses actions pour aider les PME en Europe
Renew Europe continue de faire pression sur la Commission pour qu'elle intensifie les actions en faveur des 24 millions de petites et moyennes entreprises européennes, car nombre d'entre elles sont gravement touchées par la pandémie actuelle de Covid-19 et le confinement qui en découle. Par ailleurs, nous nous battons pour que l'intérêt des PME soit placé au cœur du plan de relance de l'UE.
Martina Dlabajovà (ANO 2011, République tchèque), députée européenne est la coordinatrice de Renew Europe au sein de la commission de l'industrie, de la recherche et de l'énergie. Elle a joué un rôle de premier plan dans la rédaction du rapport adopté en plénière ce mercredi, appelant à une réglementation, des délais et des objectifs rapides, simplifiés et clairs afin d'aider les petites et moyennes entreprises à rester en vie pendant la crise actuelle du Covid-19 et à relever le double défi de la numérisation et de la décarbonation.
Mme Dlabajobá déclare:
"La Covid-19 nous a fait prendre conscience de la vulnérabilité de nos PME, d'autant plus que la crise a placé un grand nombre d'entre elles dans une situation financière précaire. Nous devons améliorer leur accès au financement et rétablir rapidement la pleine fonctionnalité du marché unique de l'UE, qui est cruciale pour elles. Nos PME doivent être au centre de la double transition vers une Europe verte et numérique et être en mesure de fonctionner comme la source vitale de créativité et d'innovation qu'elles sont. Nous ne devons pas l'oublier et nous devons récompenser l'effort d'innovation et les efforts déployés au cours de ces derniers mois difficiles".
Renew Europe a présenté plus tôt cette année un document de position soulignant l'engagement du groupe envers les PME européennes. Le président Dacian Cioloș et Mme Dlabajová ont également eu une correspondance par courrier avec la commissaire présidente von der Leyen sur le sujet.
"Il est nécessaire de voir les PME visiblement au centre des projets de l'UE. C'est pourquoi, en tant que rapporteure fictive du Renew Europe, j'ai demandé avec insistance à la Commission européenne de proposer un examen et un débat de type "État de l'Union des PME". Ce débat devrait avoir lieu chaque année en séance plénière du Parlement", déclare Martina Dlabajová.
For more information, please contact
Linda Aziz-Rohlje
Mob : +32 486 94 76 82