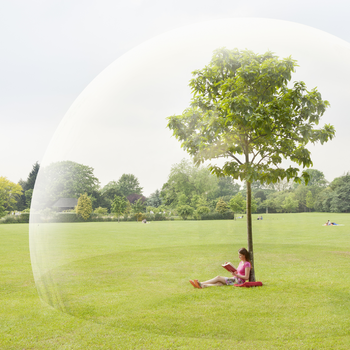 The European institutions have just reached an agreement on the LIFE-programme, funding projects specifically aimed at environment, biodiversity and climate actions. This deal will allow the EU to invest further in the preservation and sustainable development of its natural wealth in the years to come.
It was one of Renew Europe's key themes in the last election campaign, and the group played a key role on securing adequate funding, explains negotiator MEP Nils Torvalds (Svenska folkpartiet, FI): 'The programme is unique in its focus, and therefore one of the most effective EU budget instruments. Prolonging LIFE helps us to effectively protect our environment and speed up the transition to a zero-emissions economy. This is badly needed, as almost every day we receive new and worrying information about the dire state of Europe's ecosystems, biodiversity, water quality and so on.'
The LIFE programme allows projects to test ideas and develop them further, for instance in the field of circular economy. There, the focus is on economic sectors such as textiles, where circularity can make a lot of difference in lowering the environmental impact. There are also sub-programmes for nature and biodiversity, and on the clean energy transition.The programme is therefore a concrete extension of the EU's ambitions on biodiversity, climate action and circular economy.

Parliament managed to uphold the Commission's proposal of €5,45 billion, an increase of one third upon the previous budget.
'For almost two decades', concludes Torvalds, 'the LIFE programme has been a platform for new ideas and methods to protect nature and make our economies more sustainable. In every round, we have shifted the focus to where it is most needed, such as air and water quality, the chemicals sector and industrial emissions. Again, we have made LIFE fit for the increasing sustainability challenges we face.'
For more information, please contact
Vincent Stuer
Mob : +32 473 29 04 43