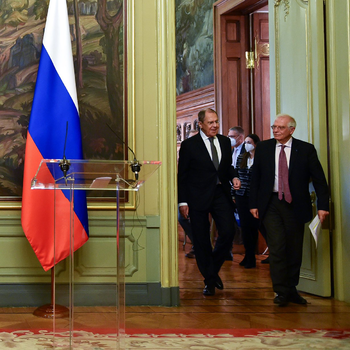 Renew Europe has this afternoon condemned the expulsion of EU diplomats and expresses concern and disappointment at both the visit of Josep Borrell and his comments at a press conference with the Russian Foreign Minister.
HR/VP Borrell has questions to answer about his bungled Moscow trip in the European Parliament next week. The European Council must act by sanctioning those close to the Russian President and those who undermine the human rights of their own citizens, including Alexei Navalny.
Dacian Cioloş, President of Renew Europe said:
"Two days ago, I asked Josep Borrell, the EU's High Representative for Foreign Affairs, to postpone his visit to Russia, as long as he did not have the necessary tools to persuade President Putin to release Alexei Navalny. Today, Mr Borrell's visit turned into a diplomatic fiasco. Russian Foreign Minister Sergei Lavrov, not only insulted the European Union in his presence, but also expelled the diplomats of Germany, Poland and Sweden for participating in protests over Navalny's release.
Today's events are a slap in the face to Europe. We should draw all the consequences. We expect EU diplomacy to work and to be in a position to defend seriously our common values: respect for human dignity, freedom, democracy, equality, Rule of law and human rights. We have the tools to defend human rights, we must use them. Mr Borrell has questions to answer and must justify his actions before the plenary of the European Parliament."
ENDS
For more information, please contact
Luc Vernet
Mob : +32 471 27 92 62