Orbán's Recovery Plan: Renew Europe calls European Commission into Parliament to answer concerns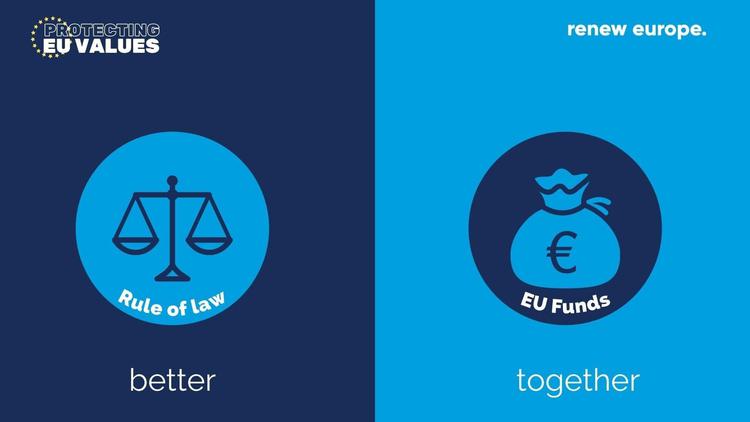 At the initiative of Renew Europe, the European Parliament has scheduled a plenary debate next week on the Hungarian Government's recovery plan. The European Commission will be expected to attend and answer MEPs questions publicly.
Back in July, under pressure from Renew Europe, the Commission delayed the adoption of Orbán's plan by two months, citing grave concerns over the lack of a solid anti-corruption mechanism.
Dacian Cioloş, President of Renew Europe, says: " We want to know what the Commission has used the extra two months for. Has Orbán's fixed Hungary's broken public procurements system? Will he be forced to pass on the names of final beneficiaries? Will prosecutors be forced to prosecute high level fraud finally? Will people with an OLAF record of irregularities and conflict of interest be disbarred from gobbling more EU funds? The Commission has formidable leverage to force Orban to fix Hungary's most egregious corruption problems. It should use it. Now".
Solid anti-corruption mechanisms are a legal prerequisite under the RRF regulation. If the Commission gives a pass mark to the Hungarian authorities's plan, it will contradict the body of evidence its own services gathered over the years. Earlier this year the Commission called the issue of corruption under Orbán "systemic".
MEP Katalin Cseh (Momentum) says: "The European Commission needs to find the courage and the political will to take decisive action against Viktor Orbán's autocratic and kleptocratic regime. Citizens on the ground have been waiting for this for a decade. The legal instruments are there. The time for empty words has long passed. For Renew Europe, anything but firm action amounts to complicity and a dereliction of duties."
Yesterday, several anti-corruption NGOs wrote to commissioners Gentilloni and Dombrovskis to ask for a delay of the approval until tangible measure are put in place in Hungary. It echoes Renew Europe's demands sent on June 27.