Renew Europe demands Polish women have autonomy over their own bodies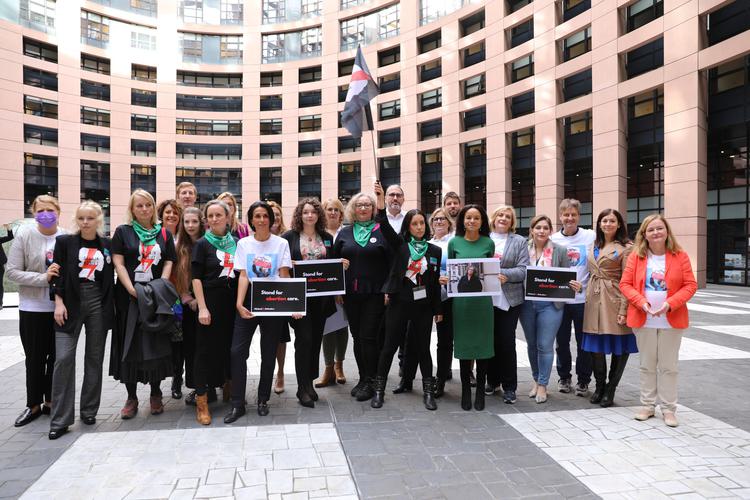 On 22 October 2020, the illegitimate Polish Constitutional Tribunal ruled to impose a de facto ban on abortion. One year later, we can see the effects of this major attack on women's sexual and reproductive rights. It has enormously increased the suffering of Polish women, who are now forced to continue pregnancies in cases of fatal or severe foetal impairment or seek unsafe abortions.
Ahead of a plenary debate in the European Parliament today, MEP Karen Melchior, Member of the Committee on Gender Equality and Renew Europe's shadow on the upcoming resolution, expresses her concerns:
"The de facto ban on abortion in Poland last year was a huge set-back for women's rights and equality. The right to decide over our own bodies must be protected all over Europe. We will only be able to combat the coordinated attack on our fundamental rights by actively working together. All of Europe must stand in solidarity with Polish women. Today and always."
Some of the brave Polish activists for Sexual and Reproductive Health and Rights (SRHR) are in the European Parliament today, giving a face to the fight for women's rights in Poland. Renew Europe expresses its strongest support to the Polish women standing up for every woman's right to her own body. Your fight is our fight.
MEP Chrysoula Zacharopoulou, Member of the Committee on Gender Equality and Member of the European Parliament's group "All of Us", says:
"For 6 years, the Polish government has been breaking all democratic rules, attacking women's rights, justice, the media, LGBTI people. All persecuted in the heart of Europe. Human rights are falling like dominoes. How far will we let authoritarianism corrupt Europe?"
- ENDs -