Belarus border: Lukashenka must pay a price for state sponsored human trafficking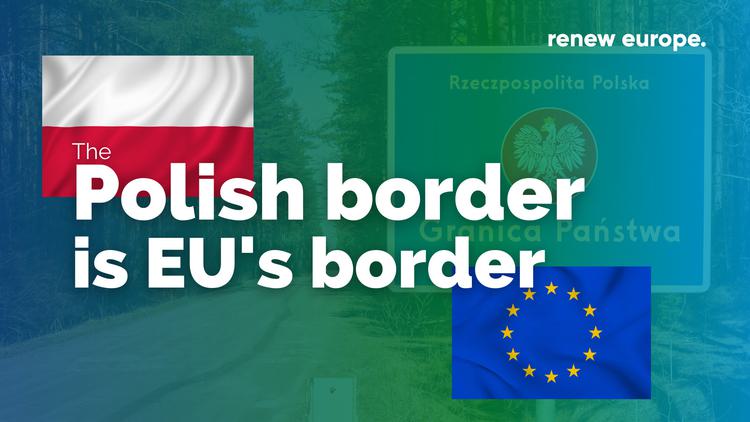 The Renew Europe Group in the European Parliament has today called for fresh sanctions and accompanying measures targeting the Lukashenka regime and Mr Lukashenka himself, following his continued trafficking and exploitation of migrants as part of a perverse hybrid war against the European Union.

Renew Europe calls on the Polish authorities to ensure EU asylum laws and the highest human rights standards are applied to the situation on the Polish-Belarusian border. The rights of the victims of trafficking must be foremost in our minds.

Renew Europe MEP, Petras Auštrevičius (Lithuanian Liberal Movement), the European Parliament's standing rapporteur on Belarus, said:

"I call on the European Union to proceed with the next stage of sanctions: Lukashenka's regime should pay an immediate price for its hybrid attacks on neighbouring EU Members States. The horrific trafficking of migrants must end. Poland has an obligation to treat those who have been exploited with dignity and apply all relevant EU laws and standards."
Sophie In 't Veld MEP, Coordinator for Renew Europe on the Parliament's Civil Liberties Committee said:
"It is truly atrocious how the Belorussian regime is using people as a weapon. We should put a price on this behavior, but also recognise that the EU has proven to be vulnerable to blackmail from ruthless strongmen on our border before. We must implement a common asylum and migration pact that makes us able to deal with pressures like these. Member states have frustrated such policies for years now. I call on the Polish government to support such initiatives in the future and to call on Frontex for assistence in this current crisis."
ENDS