Free Roaming within the EU, lower caps for intra-EU calls and same quality of service everywhere, demands Renew Europe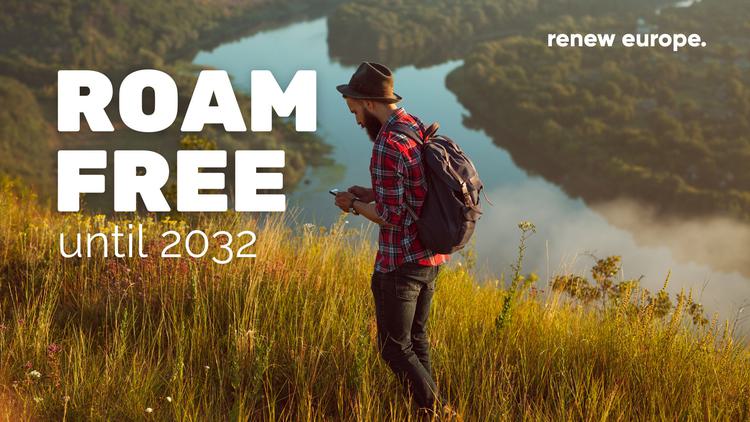 The current regulation concerning roaming tariffs expires in June 2022, so the European Union needs to extend the rules for another 10 years. After the European Commission's proposal, the Renew Europe Group, through its representatives in the Committee on Industry, Research and Energy (ITRE) in the European Parliament, fought for the new regulation to preserve the principle that roaming within the EU is free of charge.
We also demand clear obligations for operators to provide the same quality of service for their users when travelling within the EU.
Renew Europe obtained lower wholesale caps (the maximum prices that operators can charge each other when a user goes to a different country and uses another network), than initially foreseen in the EC proposal. Thus, we aim to facilitate market access for new entrants, to foster competition among operators and bring prices down to ultimately reduce costs for citizens.
Furthermore, we require the European Commission to assess by 2023 the possibility to further reduce fees when users are calling from their home country to any EU Member states (intra-EU calls). This is still one of the missing blocs to achieve a genuine single market of telecommunication for consumers.
Roaming can be truly free of charge only if there are no extra charges for calls to another EU country.
MEP Izaskun BILBAO BARANDICA (Partido Nacionalista Vasco, Spain), Renew Europe shadow rapporteur in the ITRE committee:
"This agreement consolidates free roaming within the EU as a right for users. It also prohibits reducing the quality of service while travelling for commercial or cost reasons and guarantees transparency. No more surprises when using special paid services, because companies must provide information before the user decides. It also guarantees that companies, regardless of their size or conditions, can compete on equal terms and focus their efforts to improve their profits on innovation or the creation of new services".
MEP Dita CHARANZOVÁ (ANO 2011, Czechia), rapporteur on the consumers aspects of the telecommunication code, says:
"I fought hard for our citizens in the last legislature to get a deal on lower prices on intra-EU calls. We even won in the European court against providers to protect European consumers. The new Roaming Regulation sends the message to the Commission, they must extend the cap on Intra-EU prices or abolish long distance charges altogether before the deadline of 14 May 2024. Europeans must be able to call anyone in Europe and do so at a fair price".