Renew Europe supports an ambitious and future-proof regulation for Crypto-assets in Europe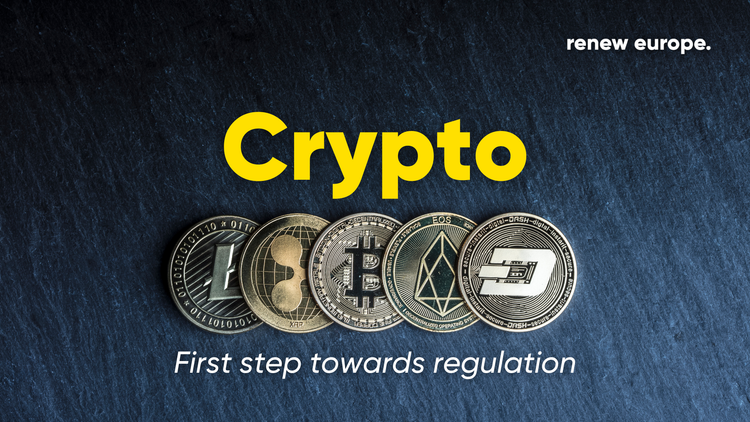 The Renew Europe Group in the European Parliament welcomes the adoption by the Committee on Economic and Monetary Affairs (ECON) of a report introducing for the first time a legal framework for crypto assets in Europe. Our political group has supported a text with a harmonised approach that is proportional, flexible (to allow innovation) and future-proof, while also improving consumer protection and addressing sustainability concerns. In addition, our MEPs have worked hard to make this regulation compatible with anti-money laundering regulations.
Renew Europe has been a leading voice in the European debate on crypto since it held the rapporteurship for the Digital Finance Report, adopted by the European Parliament in 2020, and called for a strong regulatory framework for crypto-assets, which aims to increase the competitiveness of the EU's financial sector while also protecting financial stability, as well as ensuring the EU is prepared for structural transformations in such a volatile and changing environment.
This vote on Markets in Crypto assets (MiCA) is part of a broader set of rules that will provide the Union with an innovative regulation, as well as a strong and legal framework for fighting Information and Communication Technology (ICT) risk and preventing cyber-attacks against entities and other incidents.
Ondřej Kovařík (ANO, Czechia), Renew Europe's shadow rapporteur on this file, said:
"As the significance of crypto assets grows, it is important that the EU sets a clear regulatory framework in this sector. Our ambition is to protect investors and consumers, strengthen regime against illicit use of these assets, while at the same time allowing for innovation. By setting standards for issuing and trading crypto assets, the EU can create a stable and predictable business environment, enhance provision of cross border services, and also take the global leadership on these issues".