Green light to the extension of an enhanced roaming regulation for the next ten years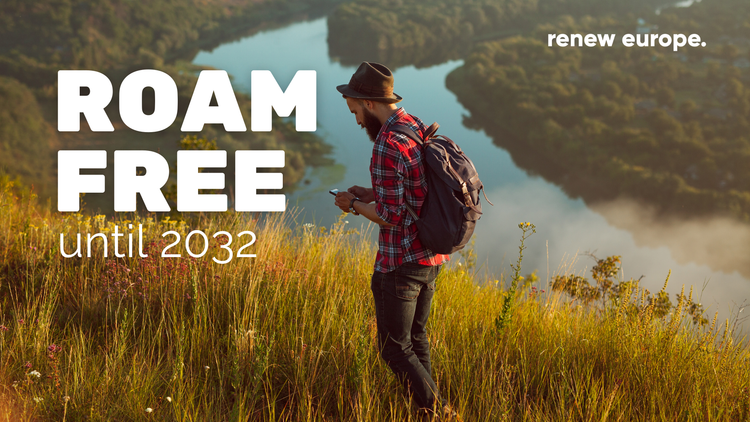 The Renew Europe Group in the European Parliament welcomes the approval of an extension of the current roaming regulation in Europe for the next ten years, adopted by MEPs today.
Our political group worked hard to preserve the principle that high quality roaming within the EU is free of charge, a corner stone of a genuine Digital Single Market.
Renew Europe pushed to obtain lower wholesale caps, to facilitate market access for new entrants, to foster competition among operators and bring prices down to ultimately reduce costs for citizens. We call on the European Commission to assess the possibility, by 2023, to further reduce intra – EU fees when users are calling from their home country to any EU Member states.
Since its entry into force on 15 June 2017, the end of roaming charges not only has greatly reduced phone bills of travellers and companies, but also enabled seamless connectivity to develop and deploy of a broad range of innovative applications and services.
Izaskun Bilbao (Partido Nacionalista Vasco, Spain), Renew Europe shadow rapporteur in the ITRE committee, said:
"There is nothing better to explain to the public what it means to move forward in the digital single market than an agreement like this, which everyone understands. Because this agreement consolidates the right of people to forget about roaming within the European Union. It also promotes progress in the development of other services that will improve the lives of citizens. It is finally a demonstration that there are mechanisms to intervene in prices when the market, on its own, does not work properly. It is therefore not only an achievement but also a hope. The Union must deploy this same regulatory capacity in other sectors such as energy, where the market is in urgent need of greater integration".
Dita Charanzová (ANO 2011, Czechia), rapporteur on the consumers aspects of the telecommunication code, declared:
"I welcome the good result on roaming. Now, the commission must take the next step and extend the price limits on Intra-EU calls or abolish long distance charges altogether. It should not matter if you are calling across town or across the continent. Digital innovation means that there is no real justification for higher prices, and this should be reflected in consumer´s phone bills. We need to end both roaming and long distance charges!"