Digital Decade Policy Programme: ensuring a digital transition that leaves no one behind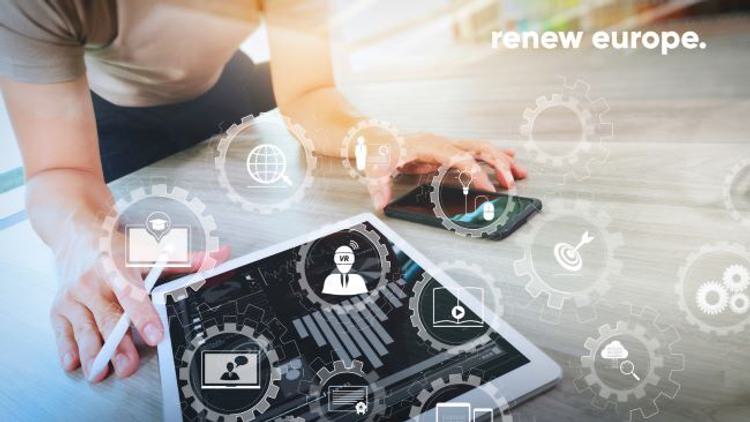 The Renew Europe Group in the European Parliament welcomes today´s adoption by the Committee on Industry, Research and Energy (ITRE) of the report of the 2030 Digital Decade Policy Programme (DDPP), introducing a robust governance framework to ensure the EU as a whole achieves its objectives towards a digital transformation of society and the economy in line with EU values. Likewise, it aims to reinforce the Union's digital leadership, and promote human-centred, inclusive, sustainable digital policies, empowering citizens and businesses.
This Renew Europe-led policy programme will establish reporting on digital targets, based on a structured, transparent, shared monitoring system, to make sure that the digital transition is advanced across all the EU Member States. Our political Group also called for a cooperation mechanism between the European countries in key areas such as digital skills, data infrastructures, 5G communication, high-performance computing, blockchain and digitalisation of businesses and public services, among others
Renew Europe has been a leading voice in the European debate to drive the digital competitiveness of the EU, grasping the potential of the digital age, as well as harnessing technology and innovation in the interest of European citizens and SMEs.
MEP Martina Dlabajová (ANO 2011, Czech Republic), Renew Europe Group's Rapporteur on DDPP, said:
"We shall look at year 2030 with the ambition to bring our joint efforts and expertise to market, support the deployment of innovative solutions in the companies, set the right strategies from the EU to the local level, and facilitate the take-up of AI, Big Data and Cloud solutions for SMEs and start-ups. The new framework brings real European added value through the identification of clear objectives for Member State cooperation and the sound use of all instruments available at European level that are currently distributed across different programmes. The text voted in ITRE reflects a very coherent and pragmatic approach to build on EU potential and it brings together Member States and the European industry to invest in multi-country projects for Europe to lead in the digital race."