Amend the EU Treaties to include the right to abortion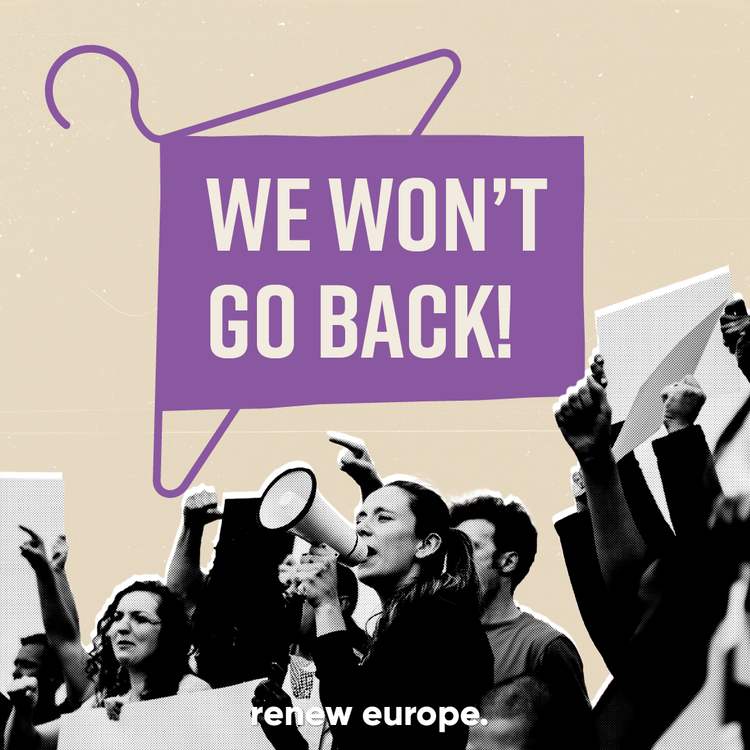 The draft opinion from the US Supreme Court aiming to overturn the Roe v. Wade decision establishing the constitutional right to abortion in the US is part of a global anti-women trend that is also taking place in Europe. In Poland, the PiS government is continuously looking for ways to attain control over women's bodies, and in other EU States, such as Croatia, Slovakia and Lithuania, new restrictive laws are under discussion.
But we will not go back. That is why Renew Europe wants to amend the Charter of Fundamental Rights in the EU to include every woman's right to abortion. In a resolution set to be adopted by the European Parliament tomorrow, our group highlights that by integrating the legal protection of the right to abortion into the EU Treaties, we ensure that all Member States enable access to the full range of sexual and reproductive health services.
Samira Rafaela (Netherlands, D66), Member of the Gender Equality and Women's Rights Committee and Renew Europe negotiator on the European Parliament's resolution on global threats to abortion, said:
"The decision of the US Supreme Court will not only directly impact millions of women and girls in the US but also encourage anti-abortion movements in the rest of the world. That is why we must protect the right to abortion in the EU Treaties. Once and for all, politicians worldwide must keep their dirty policies away from our bodies."
In the resolution, MEPs also urge the US Supreme Court to establish nationwide legal protections for the right to abortion and ask the EU Member States to deliver all possible support, including financial aid, to US-based organisations defending and providing sexual and reproductive health services.