Sheltering households and businesses from increasing energy prices must be a top EU priority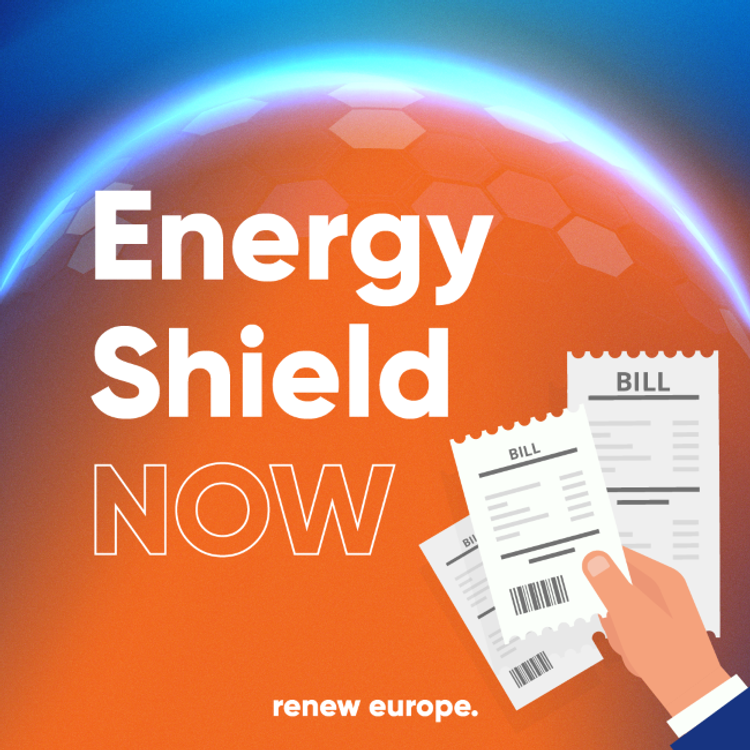 Ahead of the State of the Union speech tomorrow, where the European Commission President, Ursula von der Leyen, is expected to announce Europe's plan to deal with increased electricity prices, the Renew Europe Group repeats its call for an ambitious European 'energy shield' to tackle energy poverty and to protect households and businesses this winter*.
During today's plenary debate on EU response to the increase in energy prices in Europe, the Renew Europe Group in the European Parliament called on the Commission and the Council to act in order to cushion the impact of unrelenting energy prices, arising from the weaponisation of the global energy supplies by Russia, on all social groups at risk.
Renew Europe strongly advocates for an emergency mechanism to redirect the windfall profits from big energy players to consumers and companies, specially SMEs, as well as a price cap on gas imports. Likewise, we are fully committed to the introduction of ambitious and targeted measures to reduce demand and improve energy efficiency to avoid energy scarcity, and to accelerate the investments in renewables to reduce EU's energy dependence in such a volatile context.
MEP Valérie Hayer (L'Europe Ensemble, France), Renew Europe coordinator on Budgets committee (BUDG), declared:
"We can't leave vulnerable households and SMEs to struggle with their bills, while some energy giants make astronomic profits. They have to pay their fair share."
MEP Frédérique Ries (Mouvement Réformateur, Belgium), Renew Europe Vice-President, added:
"We expect the Commission to quickly propose a sustainable solution, the expected decoupling of gas and electricity prices. Energy sobriety is not the solution for our fellow citizens. According to this summer's Eurobarometer, 78% of respondents say they have taken steps to reduce their energy consumption. Consumers are clearly doing their utmost!"
*Note to editors: Inflation in the euro area reached 9.1% in August, a historic record since the creation of the euro. Energy kept being the main factor behind the increase in prices with an annual growth rate of 38.3%, according to Eurostat, a tremendous drag on economic growth, business competitiveness and households' consumption.