Europe must lead the way in restoring the oceans to fight climate change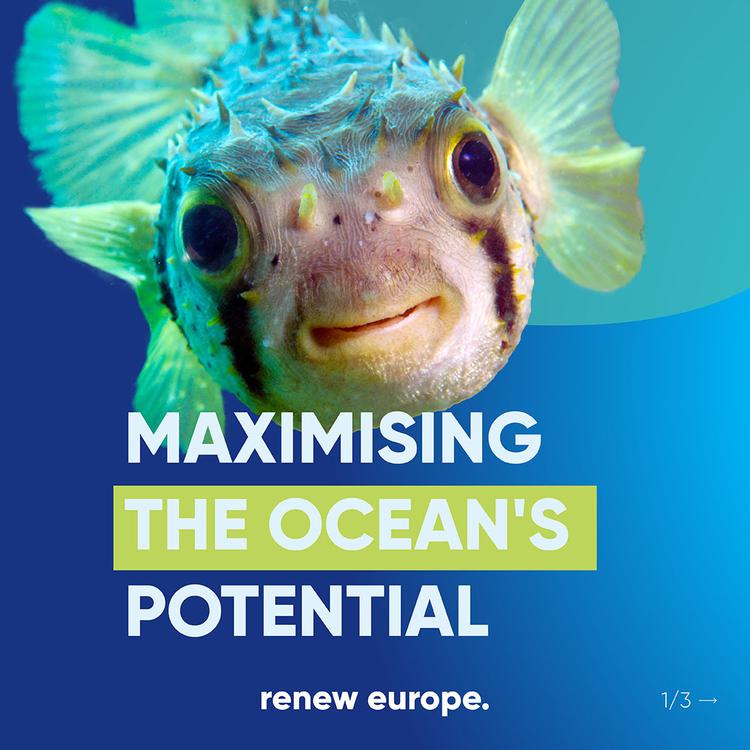 Anticipating the upcoming conference on climate challenge in Sharm El Sheikh (COP27) and the conference on biodiversity in Montreal (COP15) later this autumn, the European Parliament approved today in plenary its resolution on Ocean Governance.
At the initiative of this resolution, Renew Europe calls on the EU to stand as a leader in protecting the oceans while emphasizing that the sustainable management of our oceans and seas should henceforth be the focus of future environmental conferences.
Reconnecting the ocean and its ecosystems is pivotal to address the ongoing environmental and climate crisis. Because the Ocean produces half of our oxygen, has a vital role in regulating temperature on earth, is home to the richest biodiversity on our planet and, through its blue economy, provides 4,5 million direct jobs in Europe. Yet, ocean ecosystems are very fragile. Human activities, plastic waste, pollution and the impact of climate change are putting the ocean's health under severe pressure.
In our commitment to fully achieve the Paris Agreement goals, Renew Europe therefore calls on the EU leaders to do everything in their power to ensure the sustainable development and push for a more ambitious, integrated and systematic approach of ocean governance at international level. A healthy ocean is a precondition to mitigate climate change and biodiversity loss. There will be no healthy planet without a healthy ocean !
MEP Catherine Chabaud (Mouvement Démocrate, France) says:
"We can be proud that Renew Europe is at the initiative of this ambitious resolution, which calls for an integrated vision of ocean governance! The EU must continue to rely on its maritime dimension, to add blue in the Green Deal, and to spread its values globally. This resolution sends a strong political message from the European Parliament and marks the end of a year rich in major international events and opportunities. Let us continue to protect the ocean, our global common."