American Inflation Reduction Act: Europe wants to remain an open economy, but it will not remain silent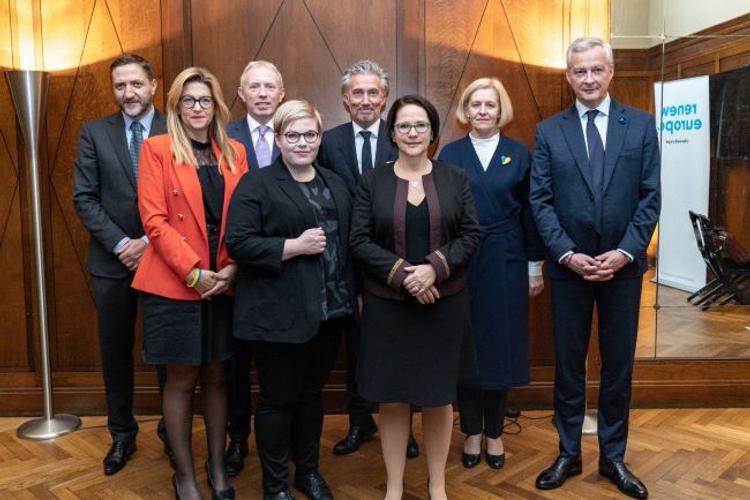 Today, Renew Europe's finance ministers met in Brussels to prepare for the Economic and Financial Affairs Council under the chairmanship of Morten Løkkegaard, Vice-President of the Renew Europe Group in the European Parliament in charge of Economy and Digital Transformation, and in the presence of Stéphanie Yon-Courtin, Renew Europe Coordinator of the Parliamentary Committee on Economic and Monetary Affairs.
The ministers and members of the European Parliament discussed the economic and financial impact of the Russian aggression against Ukraine and the revision of the European Union's economic governance framework.
Participants also addressed the serious risks that the American Inflation Reduction Act poses to the competitiveness of European companies. Renew Europe is very concerned about this legislation adopted by the Biden administration, which provides - at least - $370 billion to subsidize only companies based in the US. This amount is actually uncapped.
This approach to international trade is contrary to the World Trade Organization agreements and we should cooperate in good faith between historical allies. Inflation is still not under control in Europe and 2023 could be a year of recession. It is in this critical context that this legislation will undermine Europe's recovery efforts.
This measure will be counterproductive, as it will weaken Europe's position vis-à-vis China and other close U.S. economic partners, such as Canada, at a time when geopolitical competition between the United States and China is at its peak.
Europe wants to remain an open economy, but it will not remain silent. Cooperation and trust in finding sustainable solutions to our common serious challenges are key between allies, as exemplified by the Trade and Technology Council. We welcome the launching of the US-EU Task Force, as dialogue should always prevail, but the European Commission must stand ready to react against protectionism.