Schengen expansion: Let Romania, Bulgaria and Croatia in!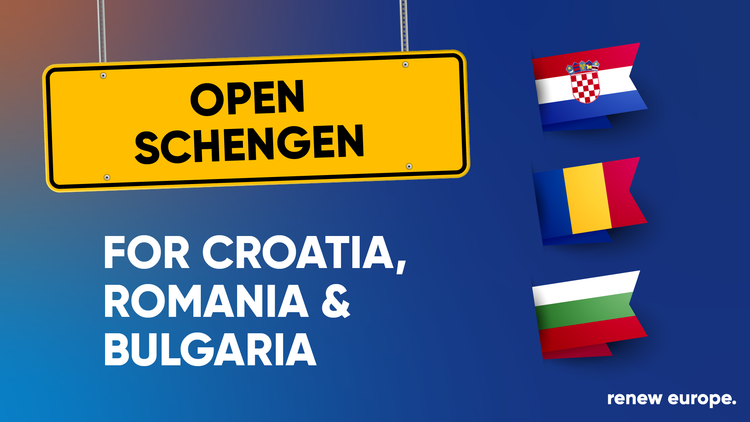 Renew Europe welcomes that the European Commission today has given the green light for Bulgaria, Croatia and Romania to join the visa-free area Schengen. Now the Council must take all the necessary steps, without further delay, to adopt its decision on the accession of the three countries to Schengen before the end of 2022.
Jan-Christoph Oetjen (FDP, Germany), Member of the Committee on Civil Liberties, Justice and Home Affairs (LIBE) and Renew Europe spokesperson on the accession to Schengen, said:
"After over a decade of EU membership, despite fulfilling all the necessary criteria and the repeated calls by Renew Europe, Bulgarian, Romanian and Croatian citizens still have not been allowed to fully enjoy free movement within our Union.
It is time to remove the current discriminatory exclusion that not only influences the life of mobile citizens but also harms the EU's single market. The visa-free area Schengen is one of the EU's greatest achievements and there remains no doubt that Romania, Bulgaria and Croatia are ready to join. Now the Council must deliver."