No recognition of Russian passports issued in illegally occupied areas of Ukraine and Georgia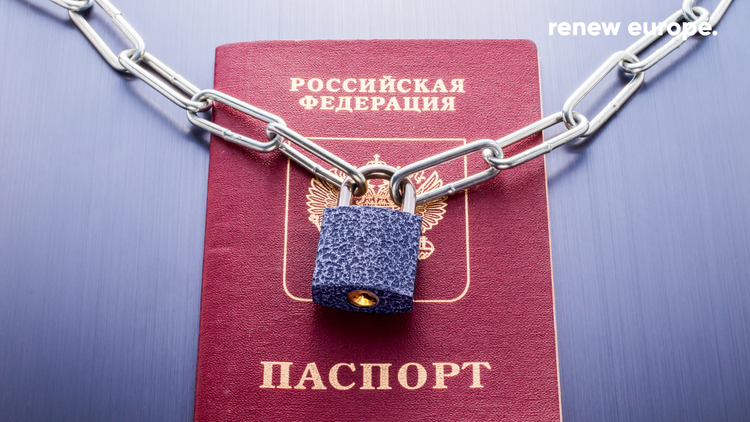 Renew Europe today welcomed the endorsement of the agreement reached between the European Parliament and the Council on the non-acceptance of Russian travel documents issued in illegally occupied areas of Ukraine and Georgia.
The Putin regime's claim of regions of eastern Ukraine violates the Minsk agreements, and Renew Europe demand the full return of these areas to the control of the Ukrainian government. Any Russian passports or travel documents issued in or to persons resident in occupied territories in Ukraine or breakaway territories in Georgia cannot be accepted as valid documents for obtaining a visa or crossing the Schengen area borders.

Sophie in 't Veld (Netherlands, D66), Renew Europe's Coordinator in the Committee on Civil Liberties, Justice and Home Affairs and negotiator on the issue, said:
"Russia has issued travel documents in regions of Ukraine and Georgia that it illegally occupies. With this deal, we are exercising pressure against Putin's regime by harmonising EU action to ensure that these passports and documents won't be recognised. We must make him feel the consequences of his inhuman crimes against the people of Ukraine. At the same time, the right of Ukrainian people to apply for international protection and enter the EU on humanitarian grounds still stands strong."


During the negotiations with the Council, Renew Europe obtained further guarantees for children and for those wanting to apply for international protection in the EU.