Time to open Schengen to Bulgaria, Croatia and Romania!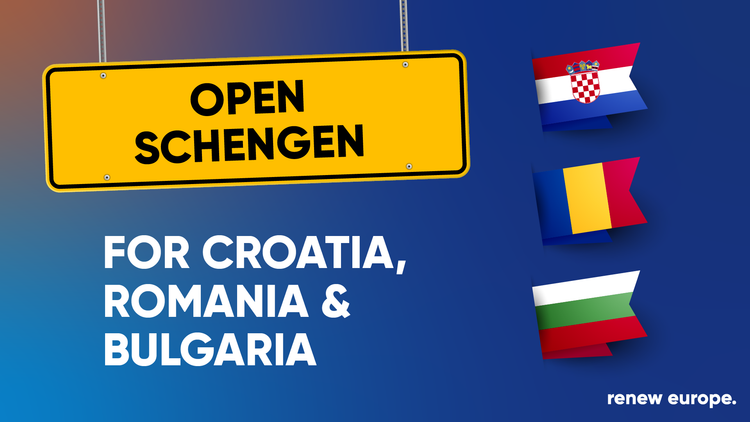 Ahead of tomorrow's Justice and Home Affairs Council meeting, Renew Europe reiterates its call for Bulgaria, Romania and Croatia to be granted full accession to the Schengen area. After over a decade of EU membership and after implementing all the agreed conditions, Bulgarian, Romanian and Croatian citizens must be allowed to fully enjoy the free movement within our Union.
The leaders of the main political groups of the European Parliament have today sent a letter to the Justice and Home Affairs Ministers, urging them to follow the proposal of the European Commission and adopt a decision, without further delay, to grant full accession to all the three countries to the Schengen area before the end of 2022. We demand the abolition of checks on persons at all internal borders for those Member States in early 2023. Read the letter here.
Stéphane Séjourné, President of Renew Europe, said:
"The freedom and opportunity offered by the visa-free Schengen area should be open to all EU citizens."
Jan-Christoph Oetjen (FDP, Germany), Member of the Committee on Civil Liberties, Justice and Home Affairs (LIBE) and Renew Europe spokesperson on the accession to Schengen, said:
"It is time to remove the current discriminatory exclusion that not only influences the mobility of European citizens but also harms the EU's single market. The visa-free area Schengen is one of the EU's greatest achievements and there remains no doubt that Romania, Bulgaria and Croatia are ready to join. Now the Council must deliver."