Nagorno-Karabakh: Renew Europe deplores EU's lack of action to restore access along the Lachim Corridor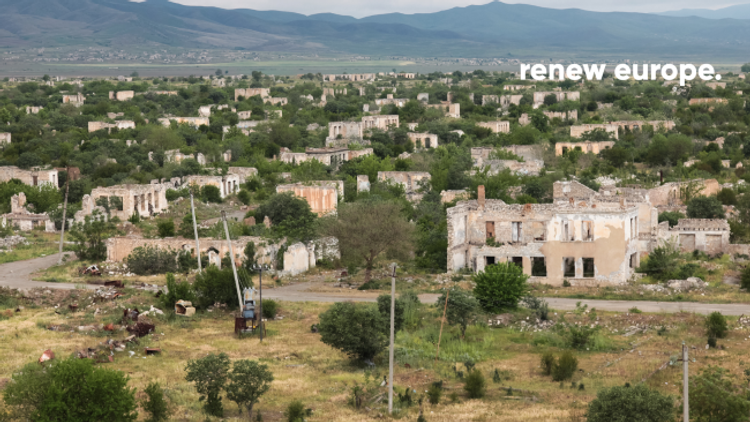 The Renew Europe Group in the European Parliament urges Azerbaijan to immediately and unconditionally remove any obstacles hindering freedom and security of movement along the Lachin Corridor connecting Armenia with Nagorno-Karabakh, where 120.000 people are deprived of food and medicine due to the blockade. The current situation has serious humanitarian consequences for Nagorno-Karabakh and threatens the overall peace in the region.
In an urgency resolution led by our political group and today debated in plenary, Renew Europe condemns the lack of action of Russia's "peacekeepers" and considers that urgent negotiations must be held to replace them with the OSCE international peacekeepers, under a UN mandate.
Renew Europe MEP, Nathalie Loiseau (Délégation l'Europe Ensemble, France), Chair of the Subcommittee on Security and Defence, who initiated this resolution, said the EU must act and ensure that the inhabitants of Nagorno-Karabakh are no longer held hostage by Baku's activism and Moscow's immobility:
"President Alyiev claims to treat the people of Nagorno-Karabakh as he treats all the inhabitants of Azerbaijan, but he also says: "those who do not want to live in Nagorno-Karabakh as citizens of Azerbaijan can leave". So it is more than a blockade that he is imposing, more than blackmail, it is ethnic cleansing that he wants.
I am ashamed that the President of the Commission has called a country, which knowingly creates a humanitarian disaster, a reliable partner. I watch the leaders of the European Union imitate the three Chinese monkeys, eager to see nothing, hear nothing and say nothing. These are not symbols of our wisdom, only of our cowardice."